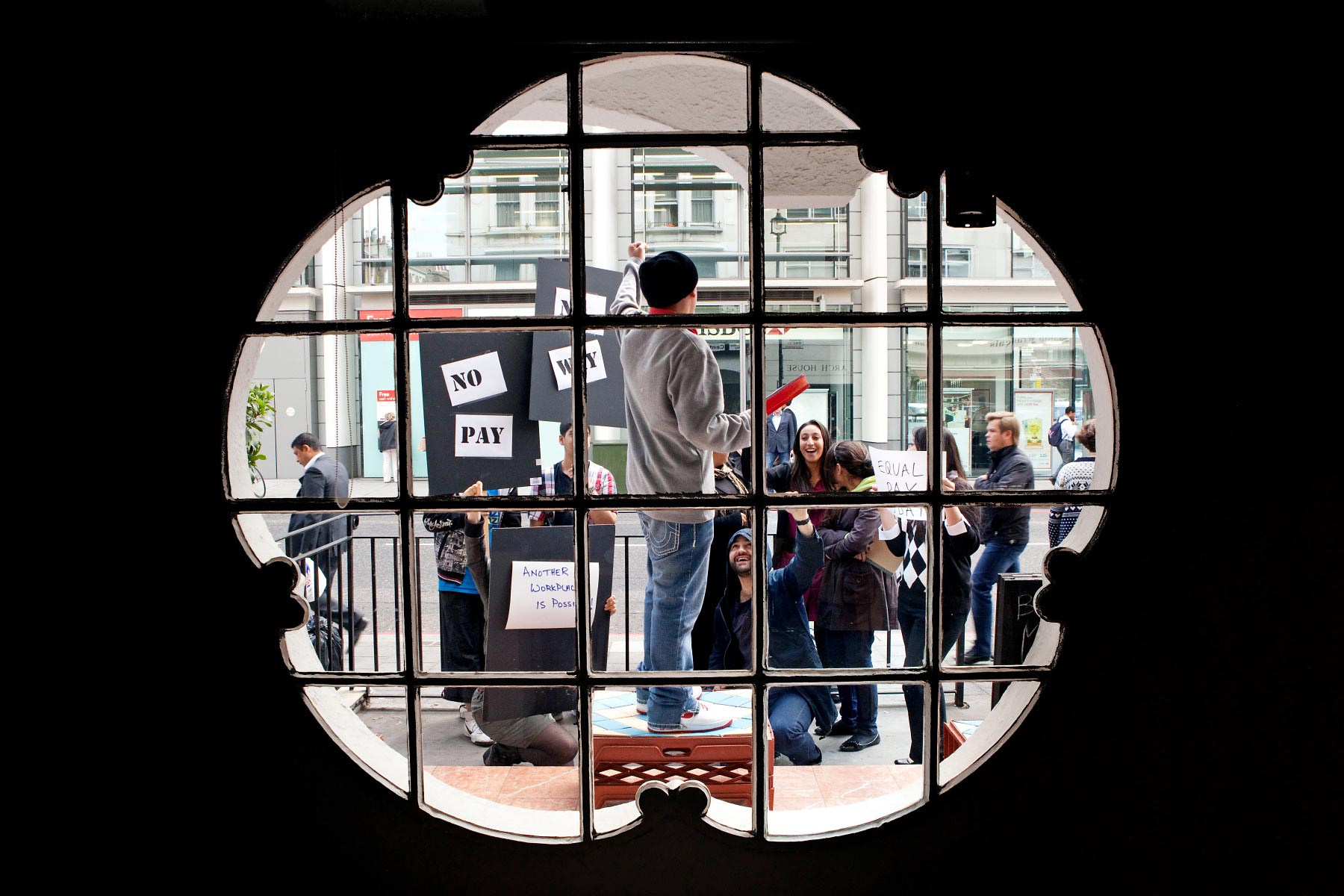 PUBLIC 10
The Public Space Seminars were proposed as an experiment in how vocational education could be re-tooled as a form of training in critical thought and collective action. Students on work experience mapped the issues and spaces that were important to their lives, experimenting with group process and developing creative interventions into the urban landscape.

The first collective formed around issues of gentrification in the Church Street Neighbourhood. Under the collective name Public 10, the group designed ways of making future planning more accessible to those who lived in the Edgware Road area. Through a series of performed research-actions, Public 10 tested their ideas in practice, asking local residents how they felt about proposed changes to the neighbourhood while, for example, carrying their groceries for them, and conducting interviews with residents with megaphones across distances in public space and within the confines of elevators in buildings pending demolition. Their final event saw the creation of a market stall on Church Street Market, at which they served tea and conversed with visitors about their findings.

In collaboration with students at Westminster Academy and Centre for Possible Studies, 2010
Photos: P. Erni, B. Pivonkova, S Latunji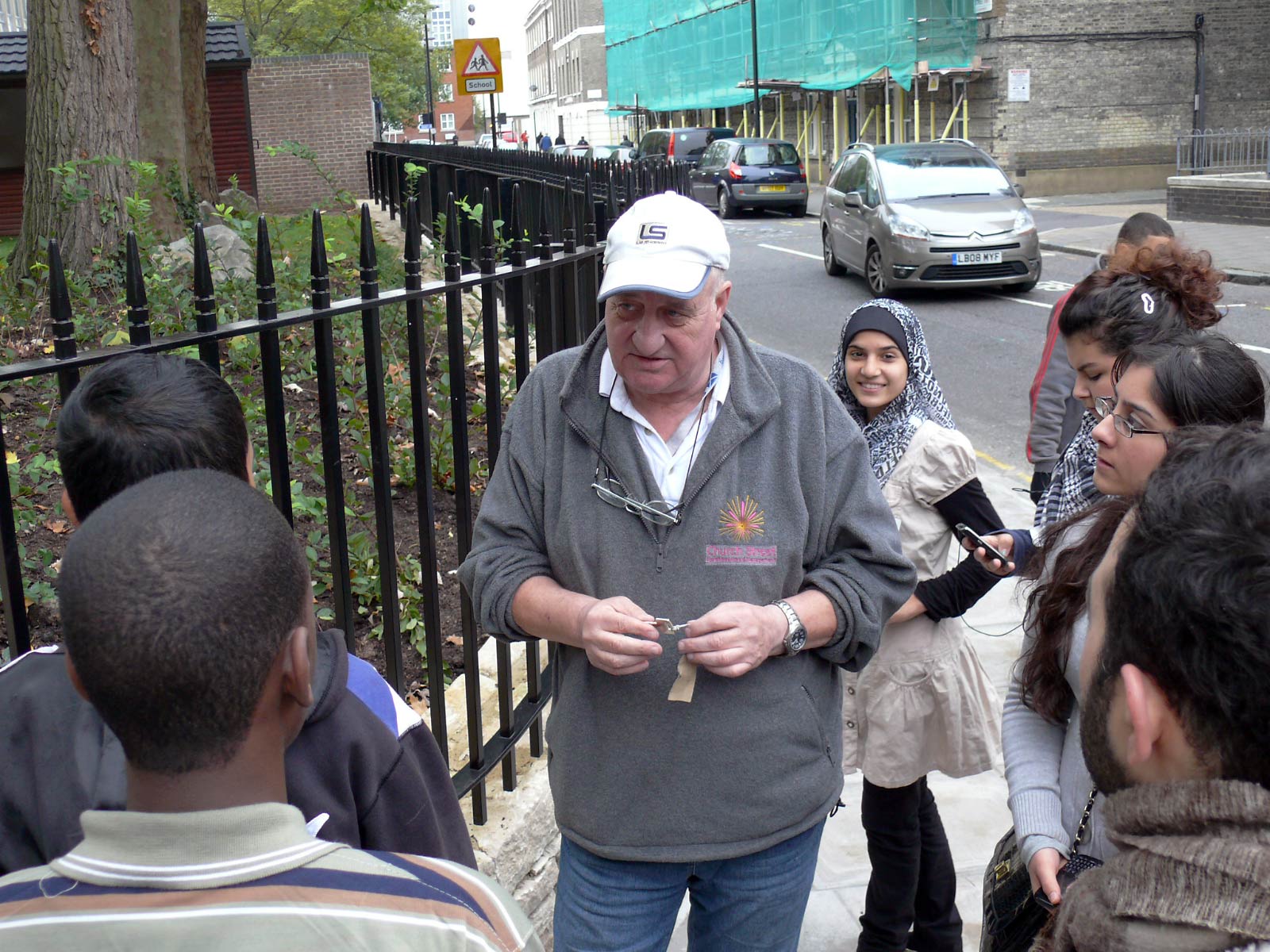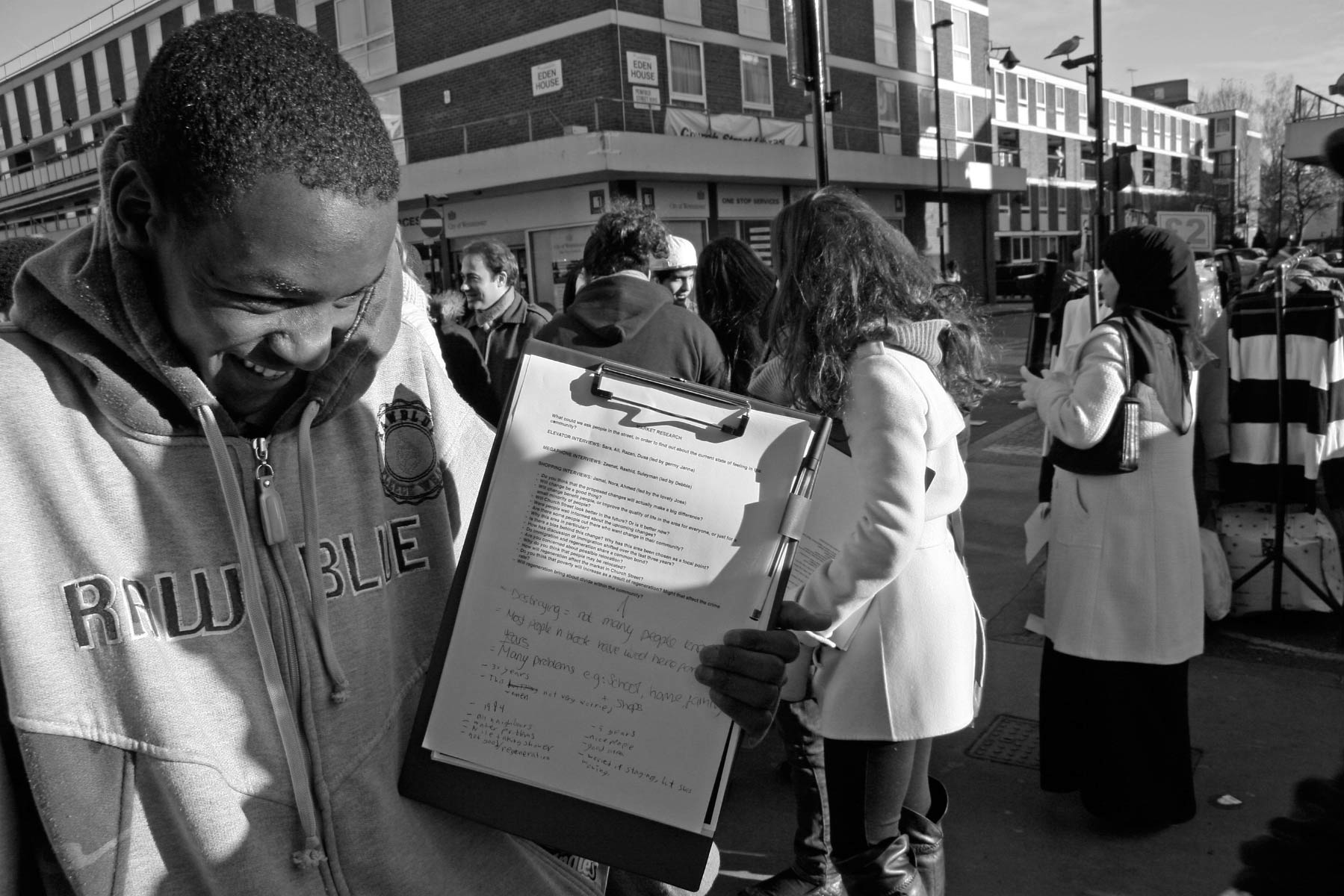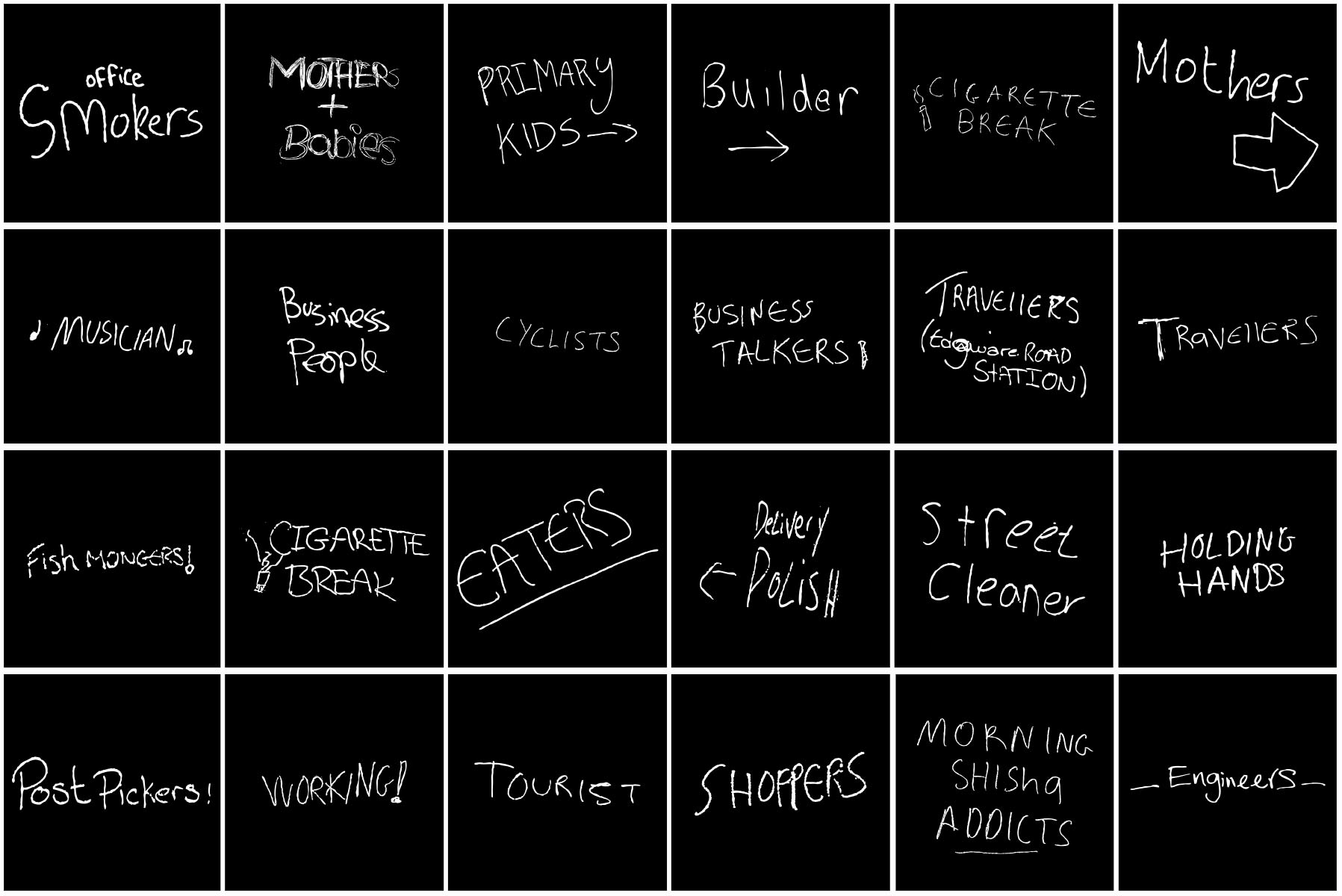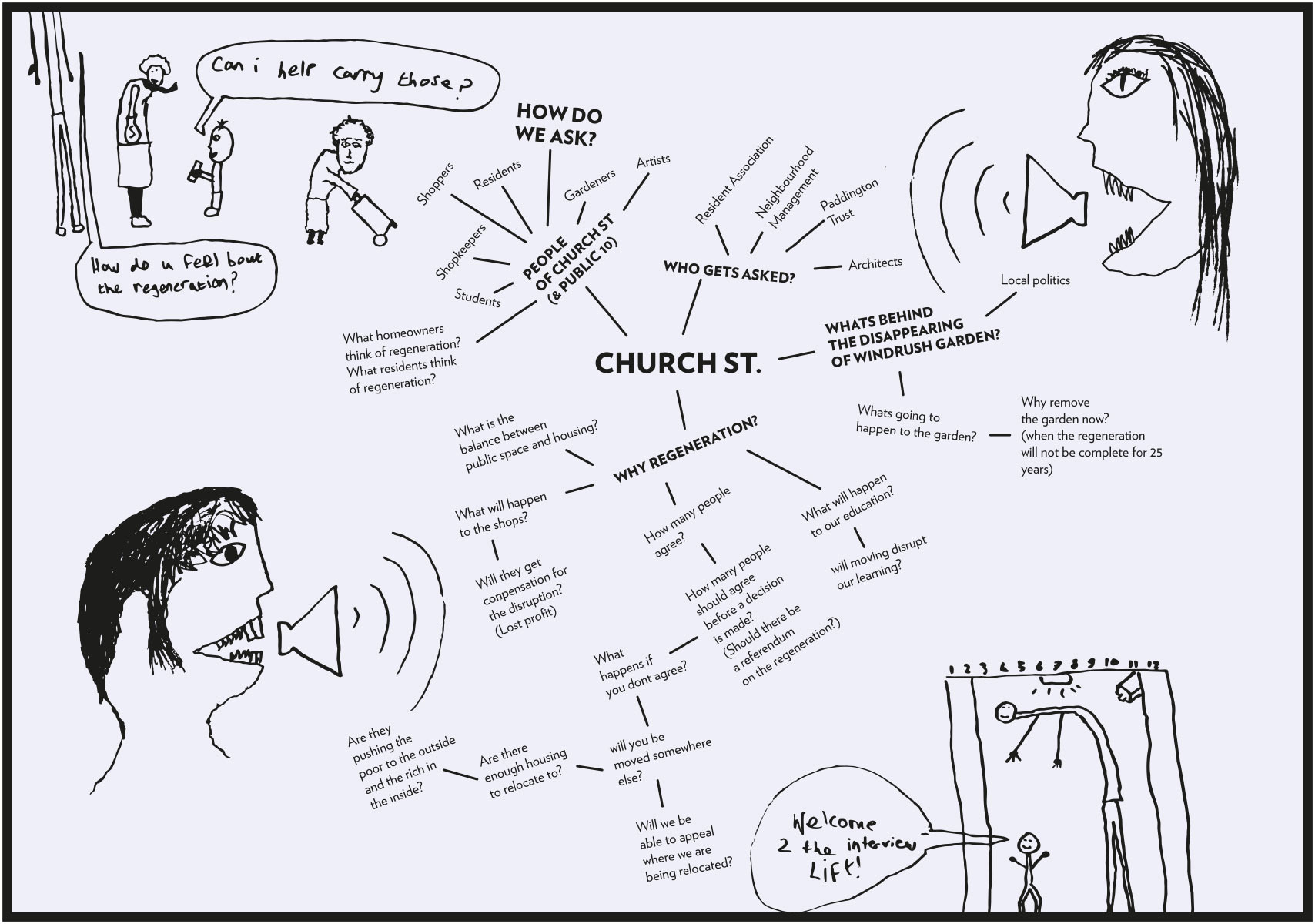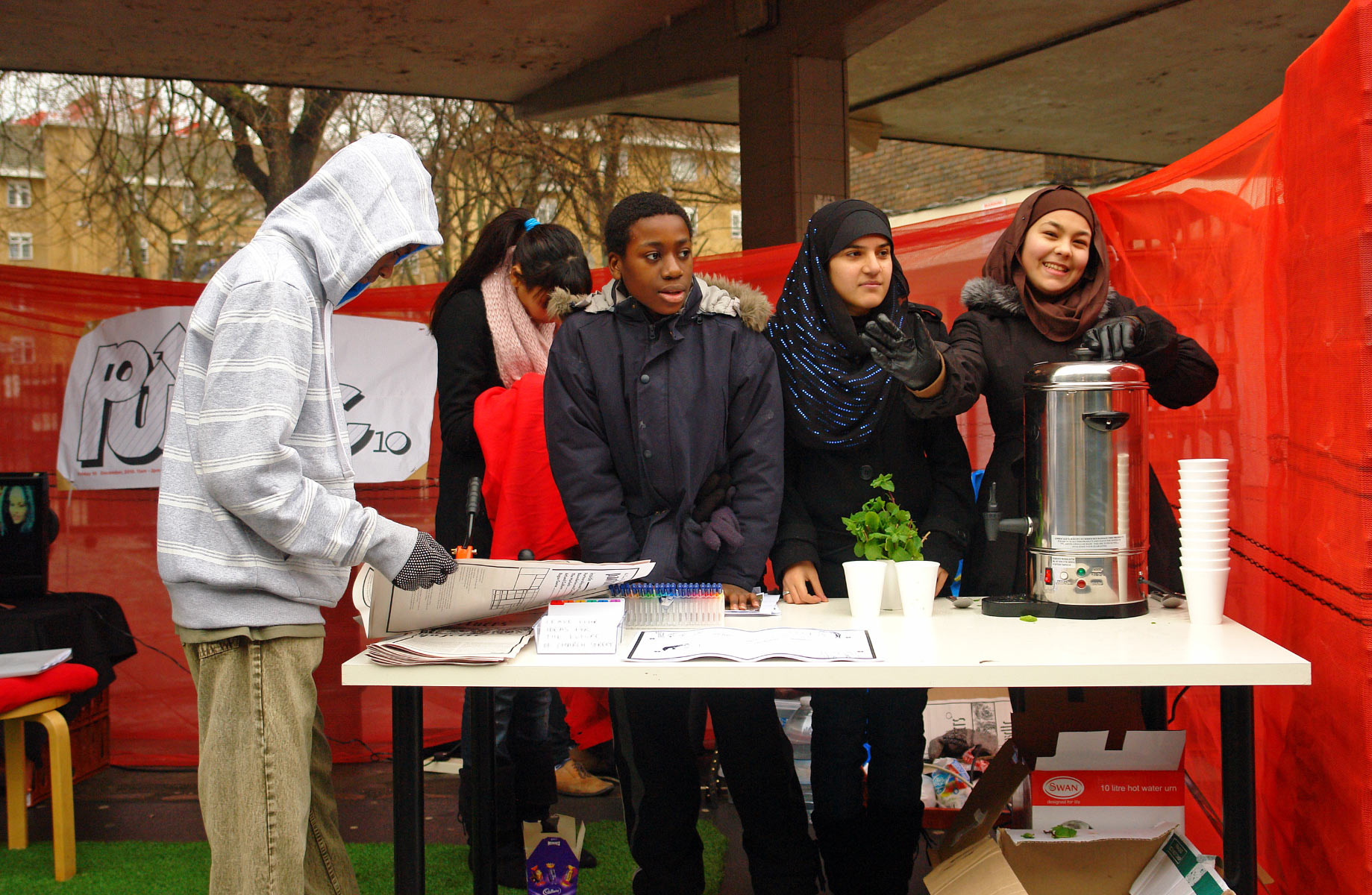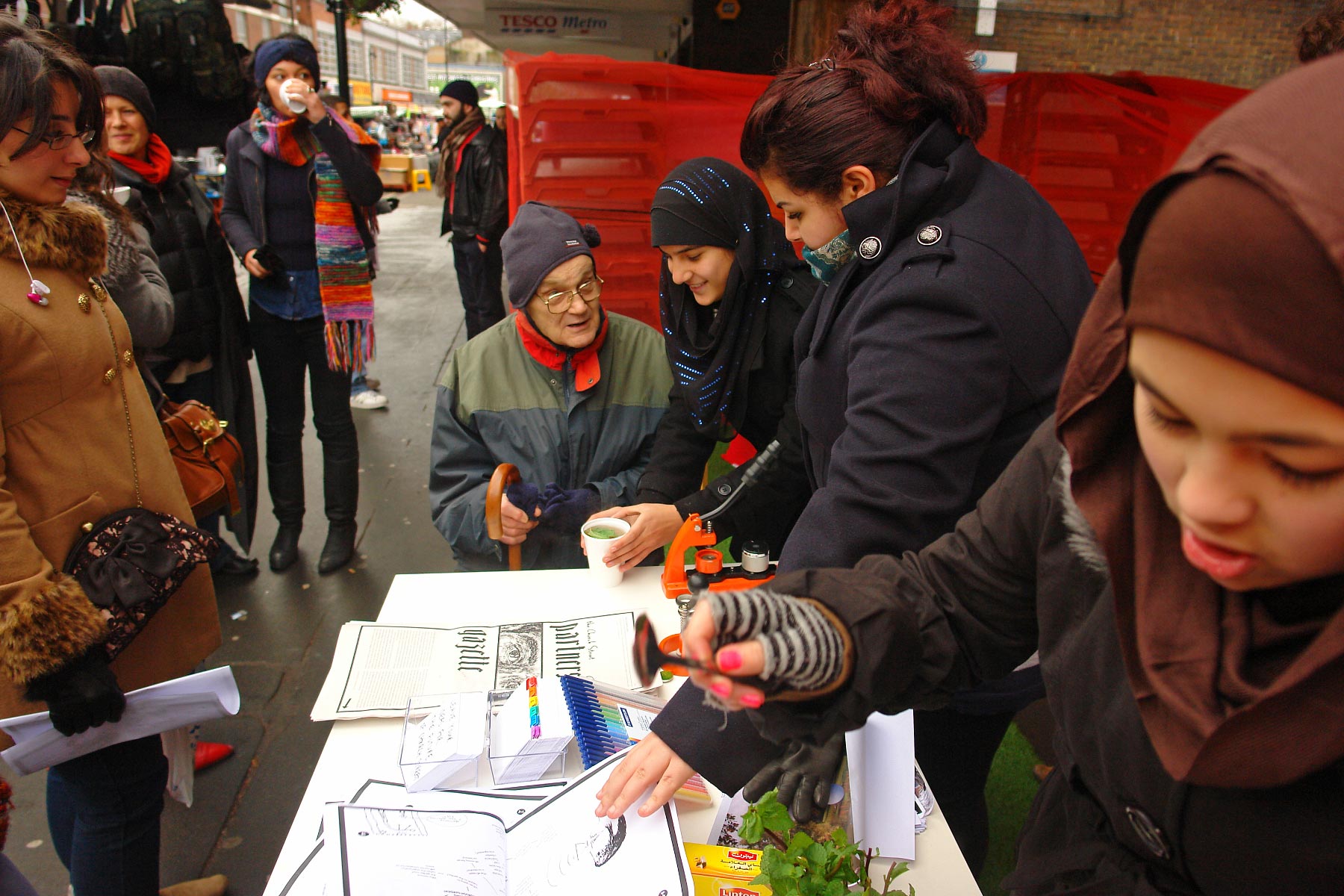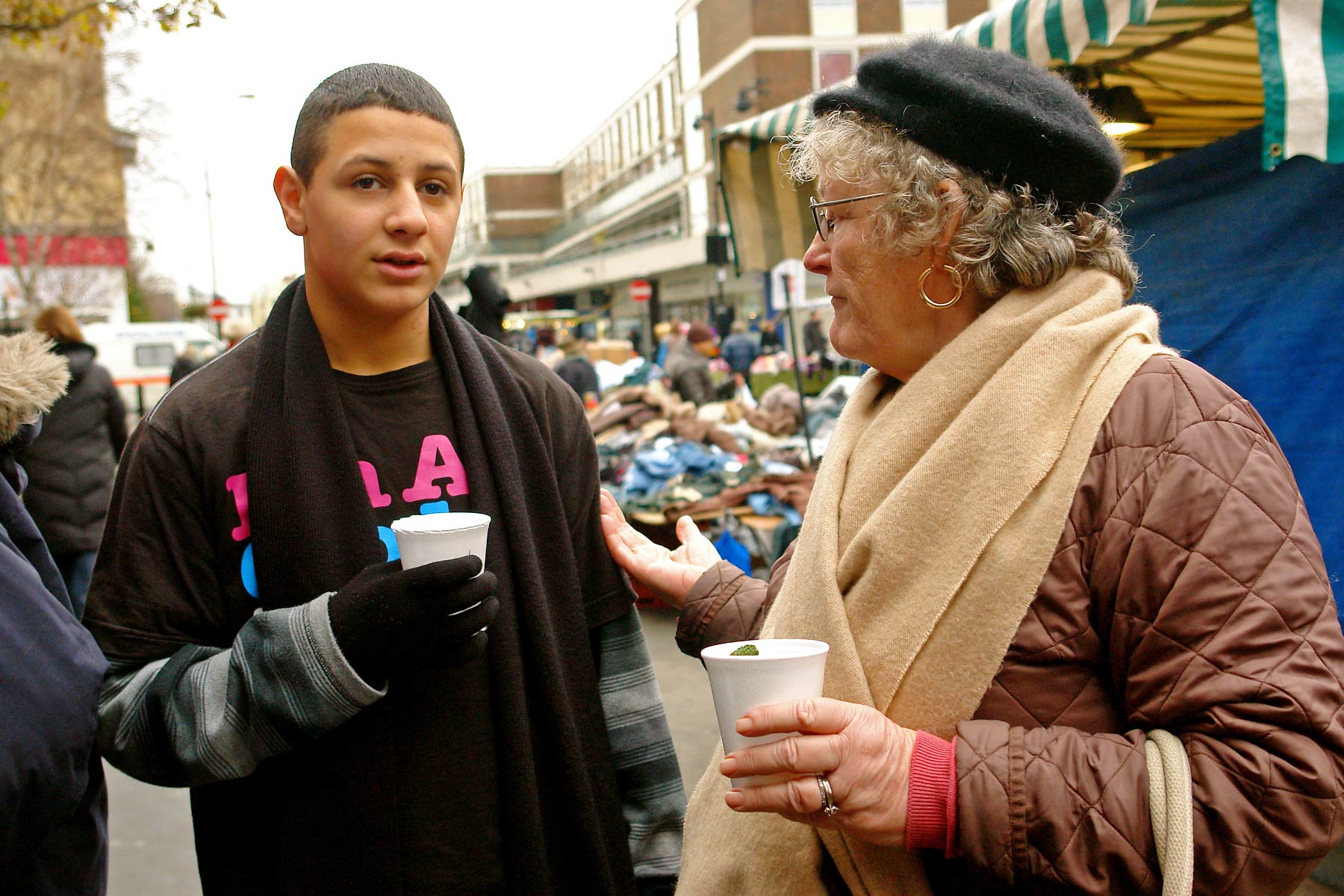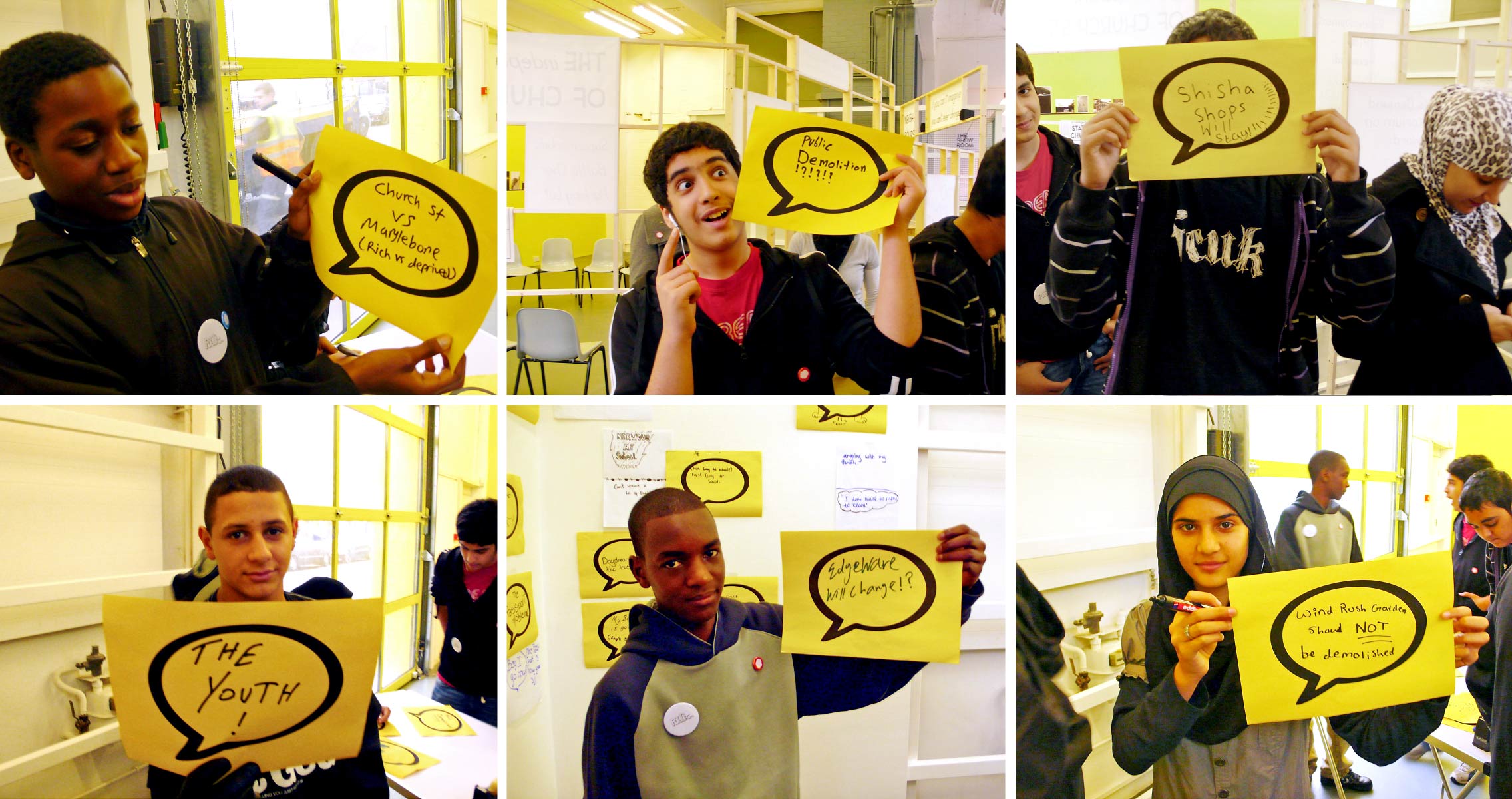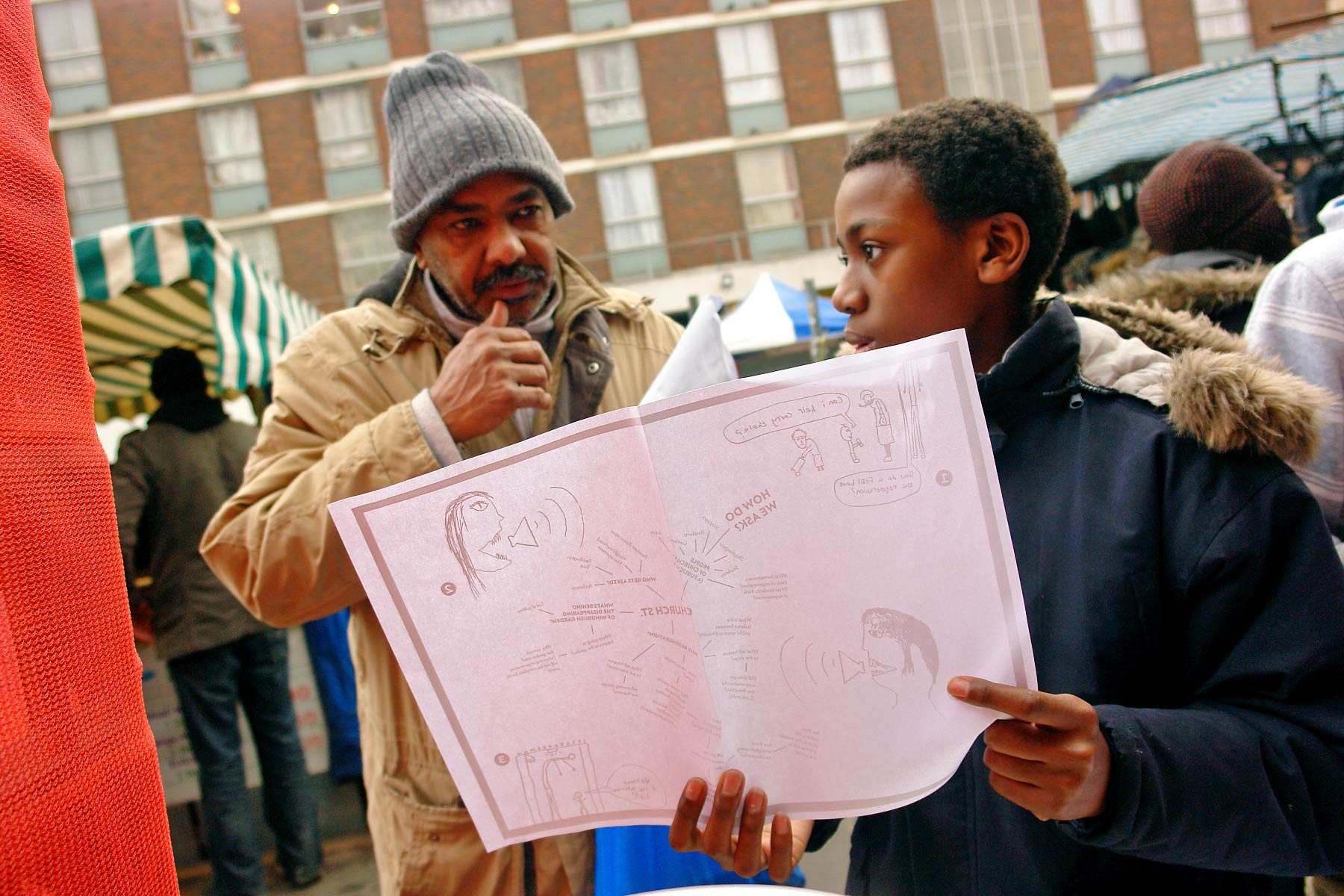 ONE DIVIDED VISION
A second group, ODV (One Divided Vision) addressed the vilification of youth in the Edgware Road area.

Beginning the research with questions about how to design public space for 'gangs', ODV proposed to question this term, asking: what is the difference between a group and a gang? The group became interested in how young people, migrants and others are stereotyped, particularly at a moment when many of them felt that the rhetoric of the mainstream press about cuts to public funding represents an attempt to inch them out of the city and the country. This seminar, led by Hashemi-Nezhad, made use of the Identi-Kit software, with which police draws portraits of crime suspects for their identification. Staging a series of interventions in public space, ODV offered to make street portraits of (the public) [people] using Identi-Kit, as a way of initiating a conversation. A short time before the London uprisings of August 2011, the seminar shed light on the impact of policies such as 'stop and search' on local youth.

In collaboration with students at Westminster Academy and Centre for Possible Studies, 2011