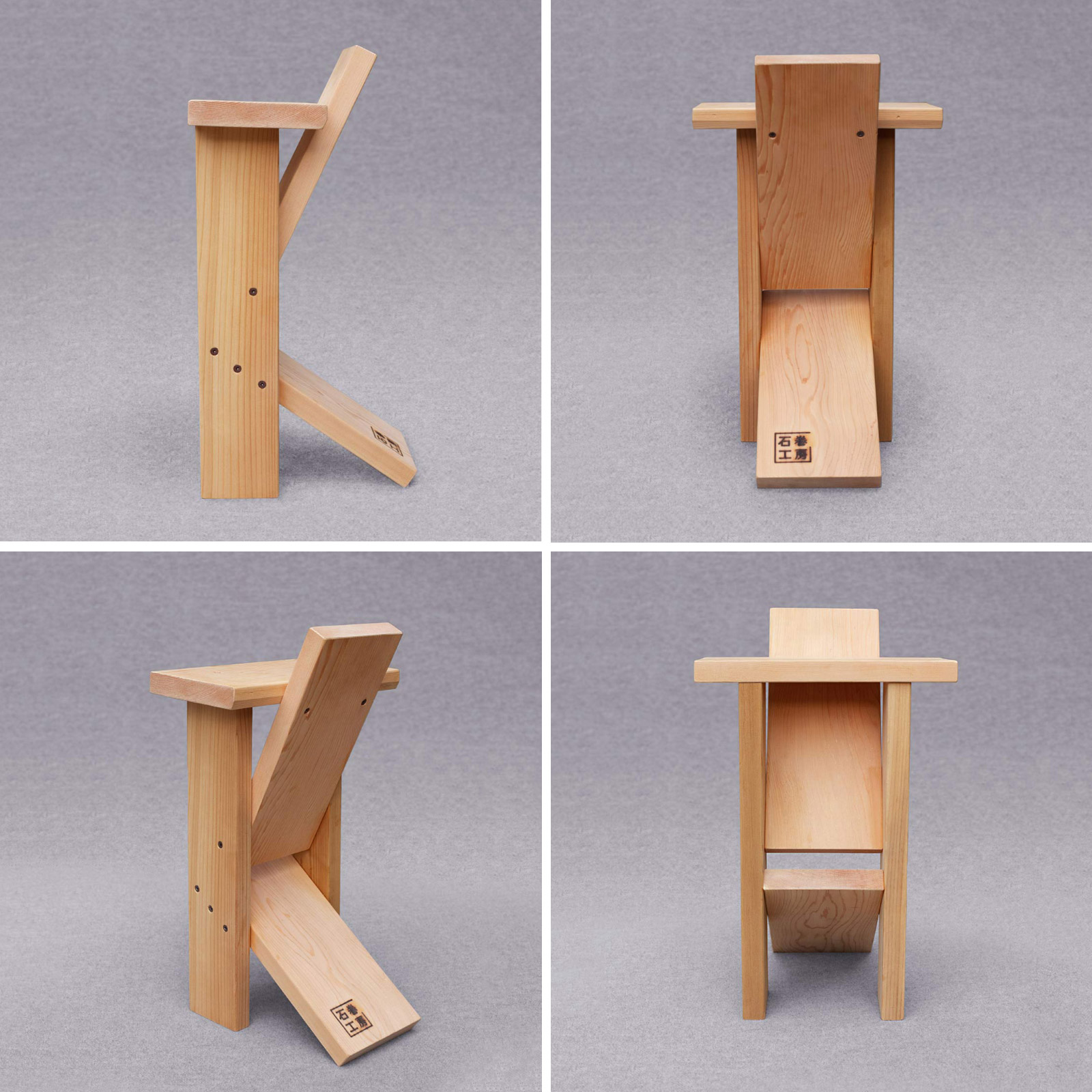 DINU STOOL — ISHINOMAKI LABORATORY
Ishinomaki Laboratory began as a workshop for the local community in a coastal area of Ishinomaki-city, Miyagi prefecture, which was hit by the Great East Japan Earthquake and the subsequent tsunami in March 2011. Now a progressive international design and manufacturing company, it is still strongly rooted in local redevelopment.

The entire range is designed chiefly using standard sections of red cedar, resulting in pieces that embody new forms due to strict material, functional and DIY constraints.

Constructed from two repeating parts, Dinu is a stool for compact indoor and outdoor spaces.
Dimensions: 290 (W) x 250 (D) x 435 (H) mm
Material: Red cedar
For Stockists contact
Ishinomaki Laboratory