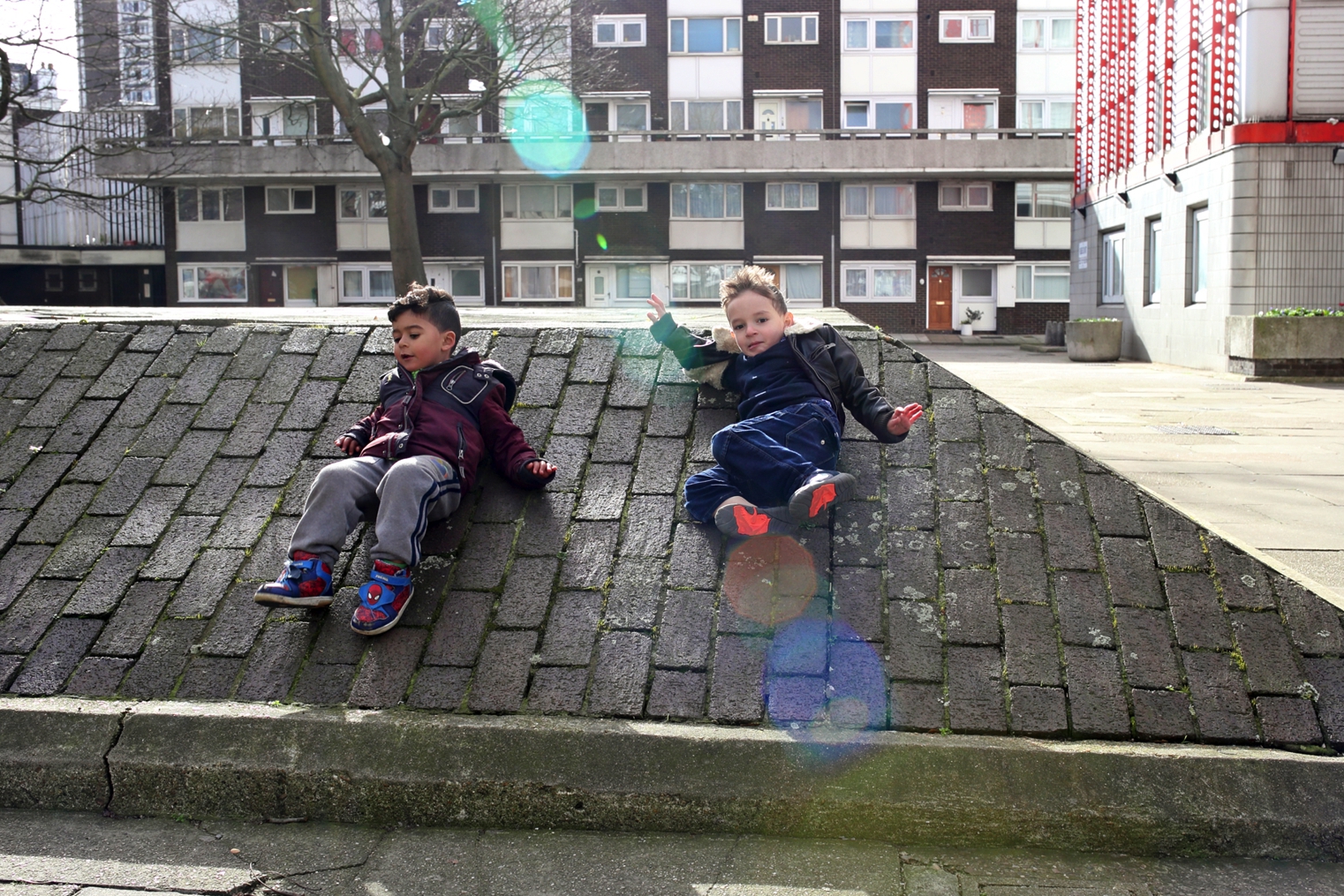 ON WHAT GROUNDS [IN PROGRESS]
Just as art cannot be defined by galleries and institutions alone, play too as an autotelic and imaginative process cannot be defined by playgrounds. 
On What Grounds sets out to review the built environment as overlooked developmental spaces of free play for early childhood.
Focusing on a 10-minute walking radius from Portman Nursery in NW8, London, the project highlighted Parson's House – a never-fully-realised 21-storey tower block as the scene for play investigation. Reshaped by consecutive financial crisis over the last 40 years this symptomatic urban site may be paralleled with the adventure playgrounds of post second world war in England. Then half destroyed, now half built.
The vast undecided spaces, articulations, vantage points, and contrasting surfaces of Parson's House provided the backdrop to observe and support the affordances and variables identified by children in acts of play. The ten-week iterative process of engagement and observation saw multiple walks to the site and the development of objects or 'parts' as bridges between the architectural spaces and the narratives and actions expressed by the small group of 3 to 4-year-old children.
By sharing the developed methods, images and tools with a network of permissive play agents including parents, nursery staff, play workers, building managers, etc, On What Grounds seeks to defamiliarise the perception of the built environment, and identify such dormant, stimulating and non-prescriptive spaces for play.

Commissioned as part of Changing Play, Serpentine Galleries, 2017