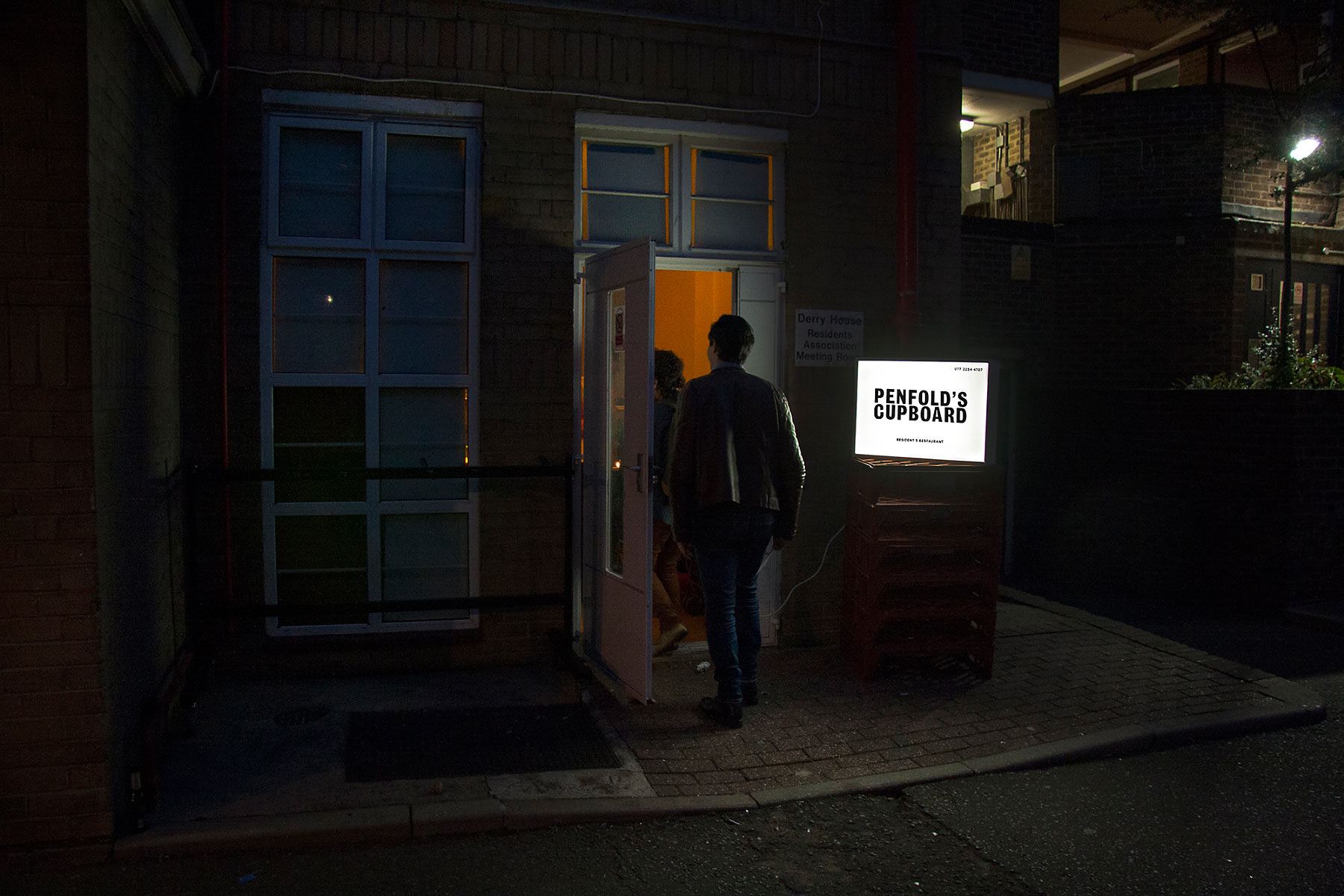 PENFOLD'S CUPBOARD
Penfold's Cupboard is a restaurant run by local senior residents in and around the NW8 neighbourhood.

The Cupboard holds itinerant and irregular public dinners and lunches, and amongst its many intentions, aim to reinforce social relations, make new ones, and create an informal platform for alternative dialogue to ferment around local issues at a time of urban redevelopment.

These gatherings occupy public and private kitchens and run on donations, trust and excitement alone. Each episode is a chance to redefine the restaurant, rewrite the menu and invite new guests.

Commissioned by Showroom Gallery, 2009 — ongoing
In Collaboration with Penfold Community Hub
As part of The Grand Domestic Revolution Goes on...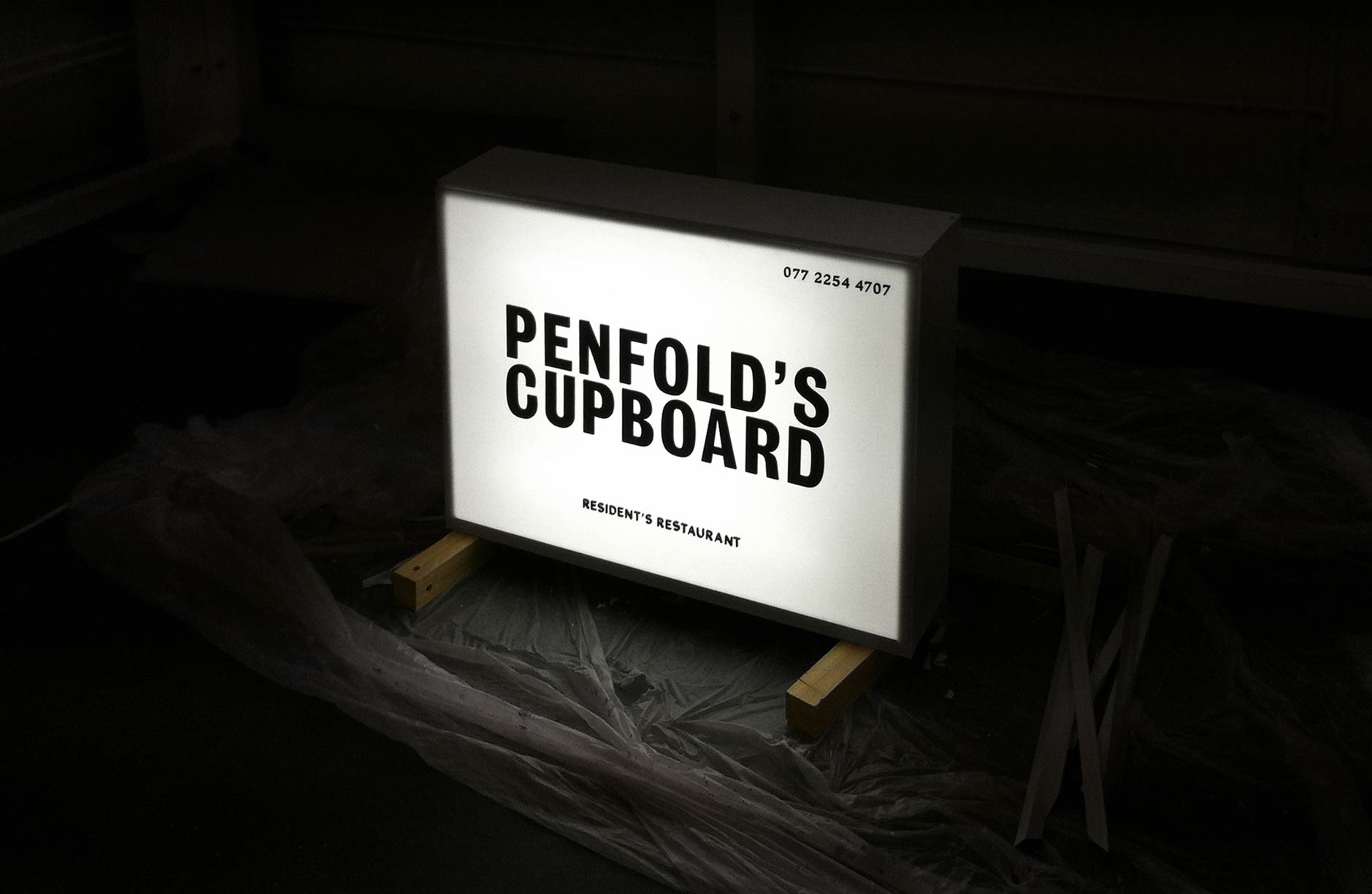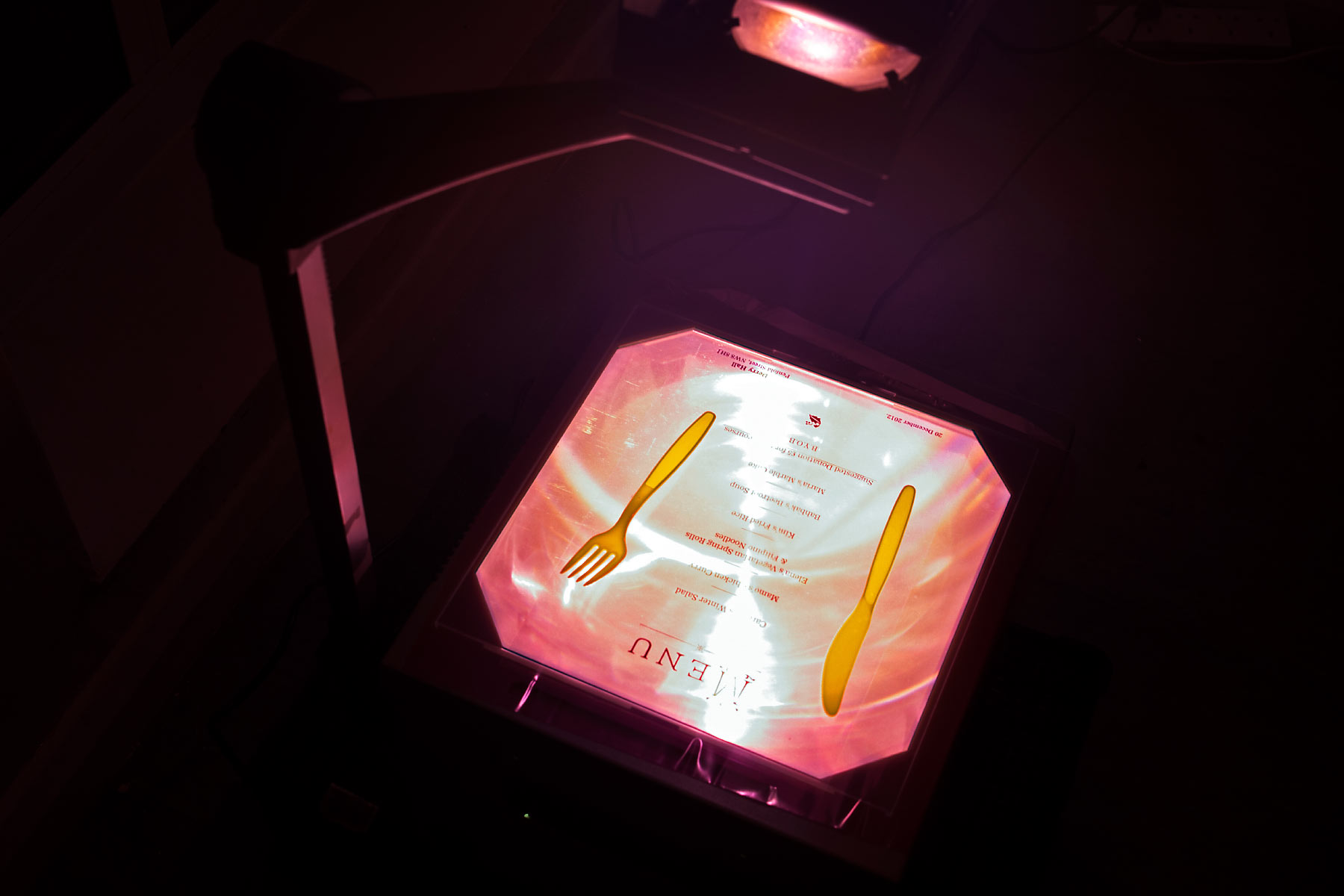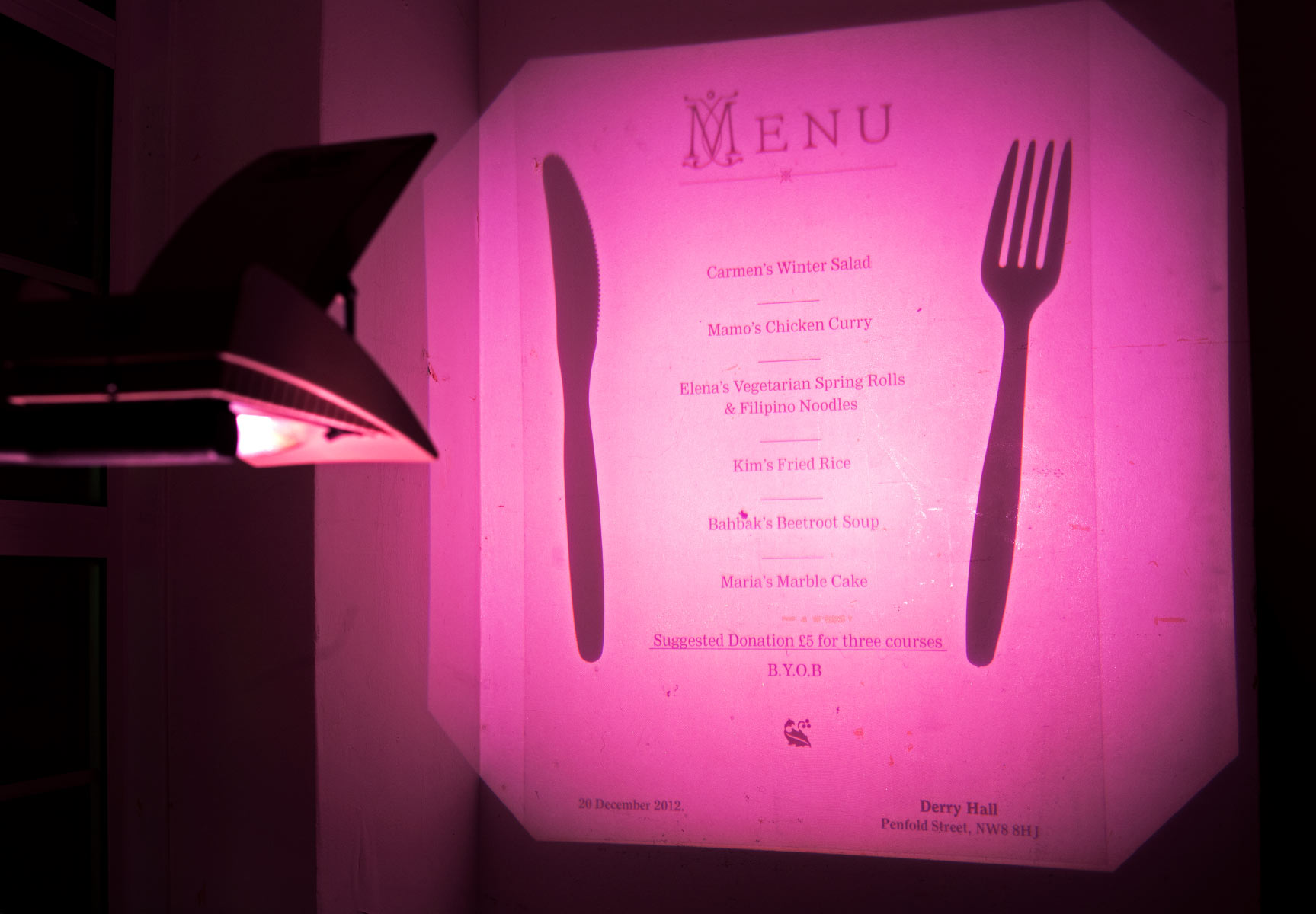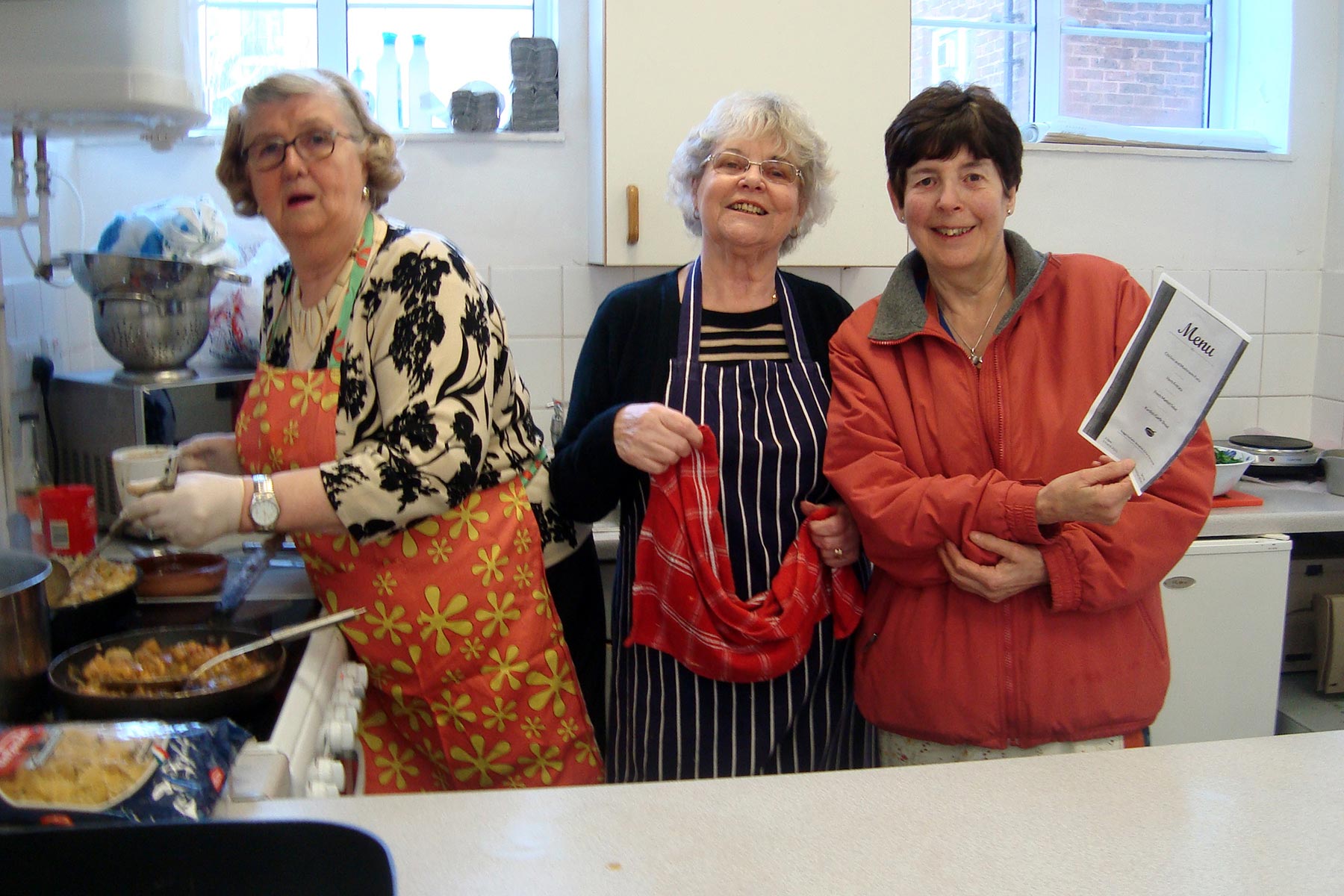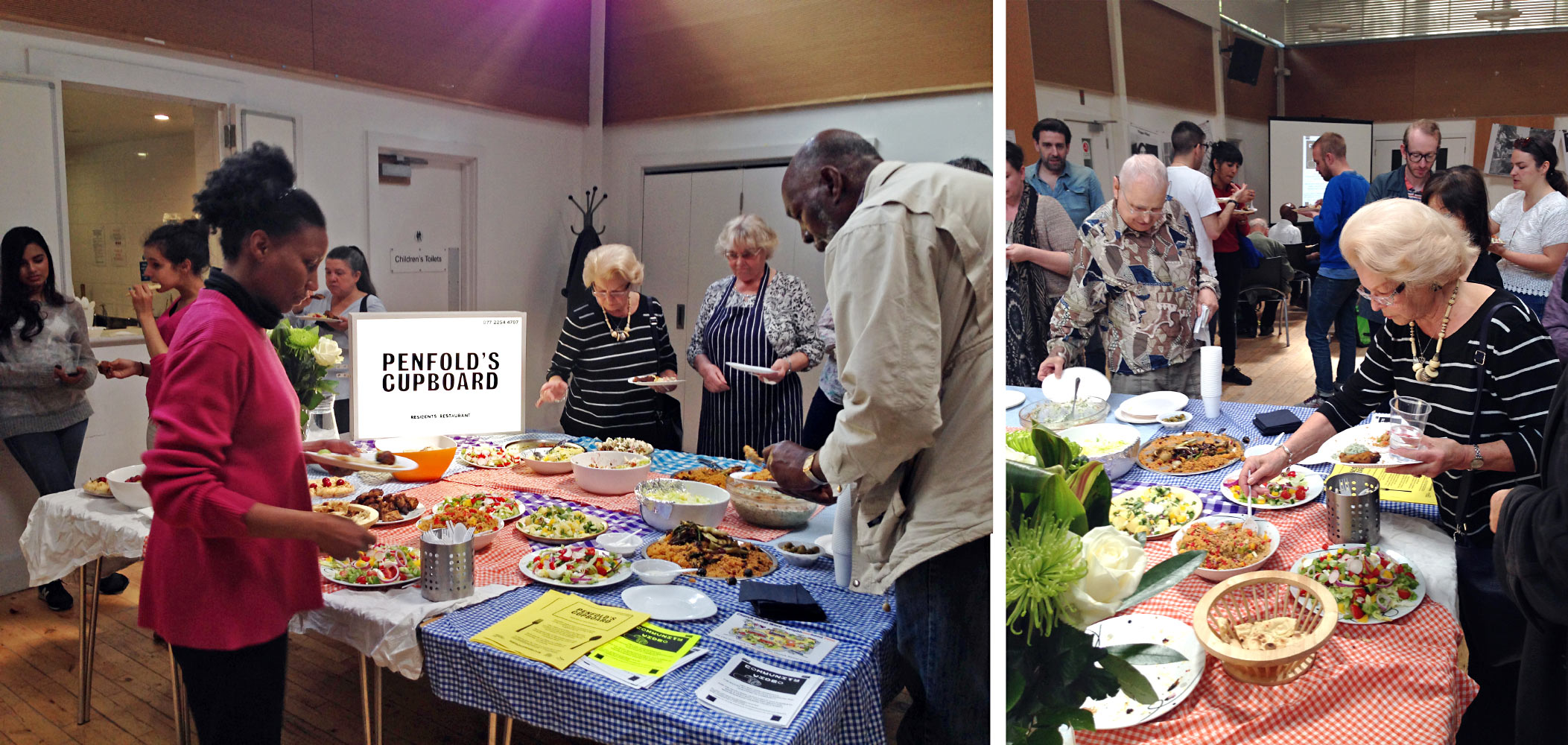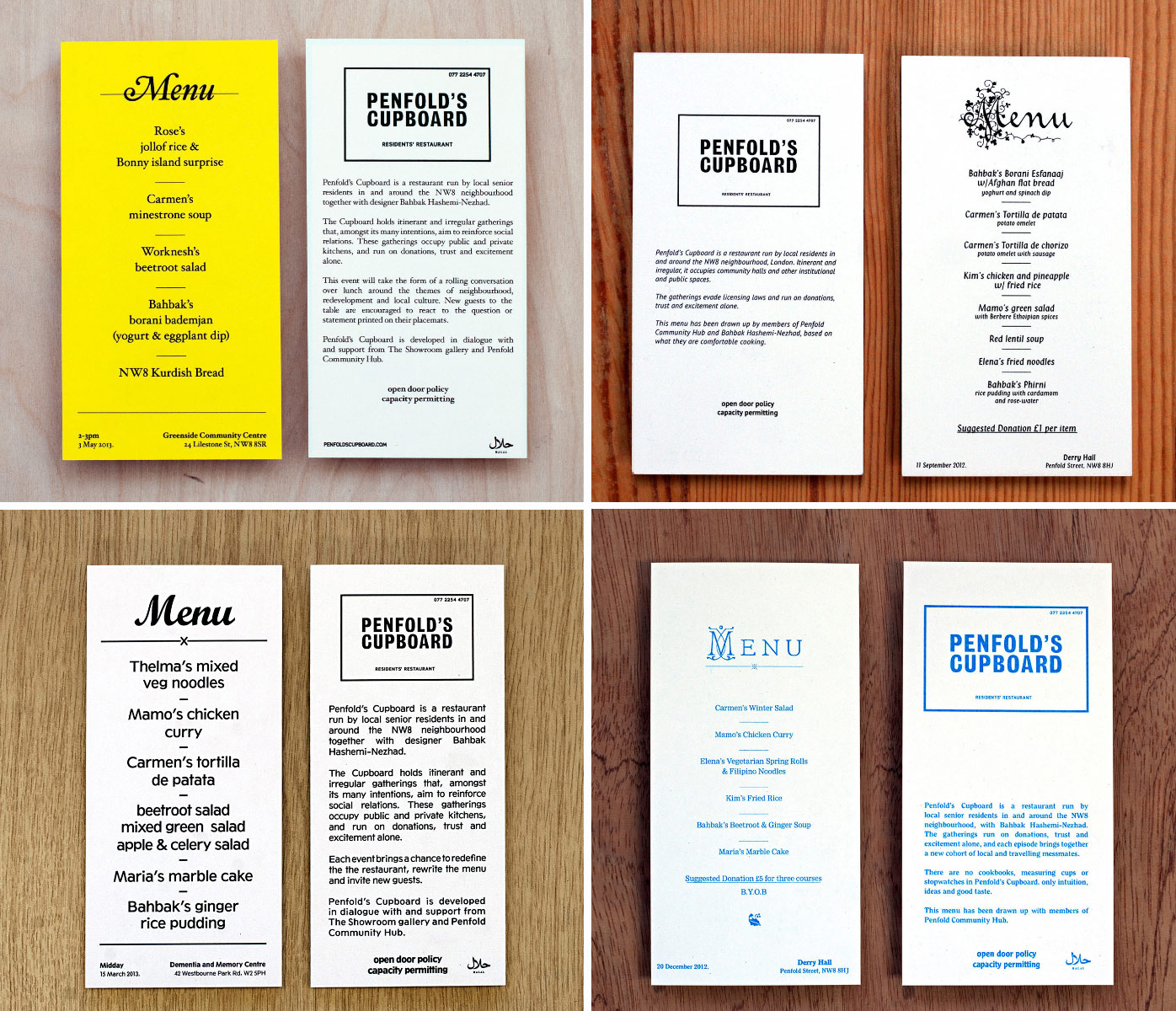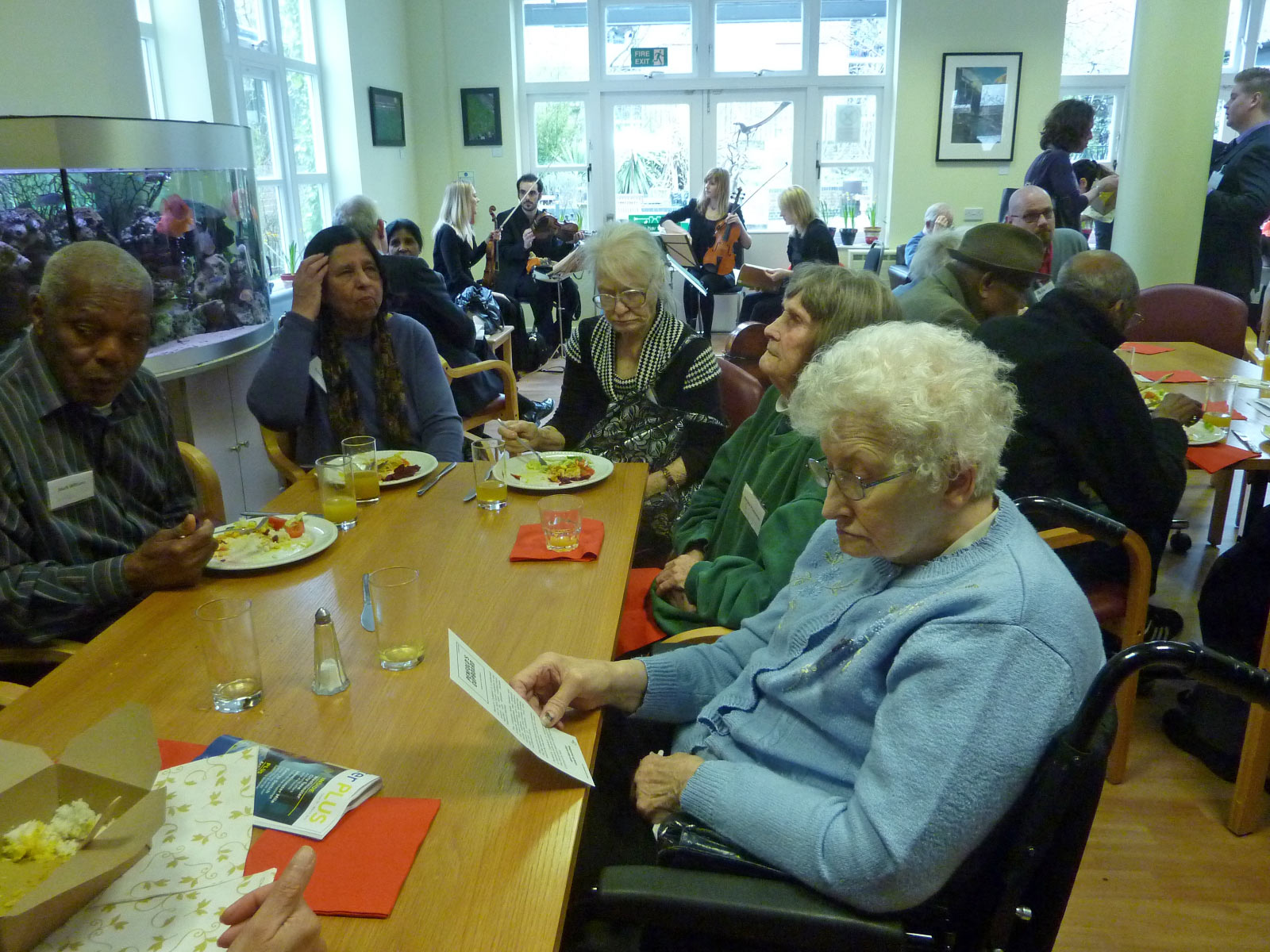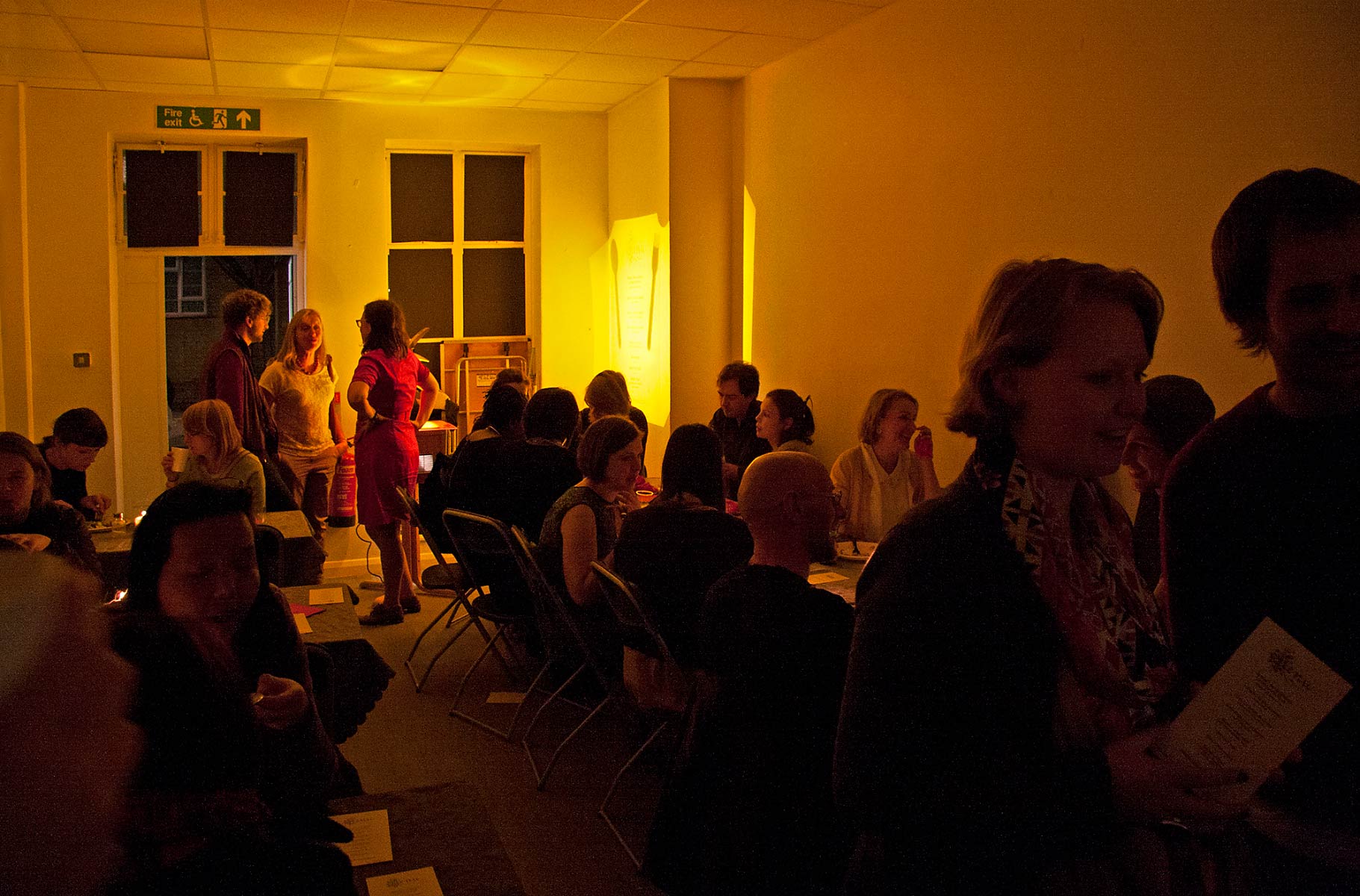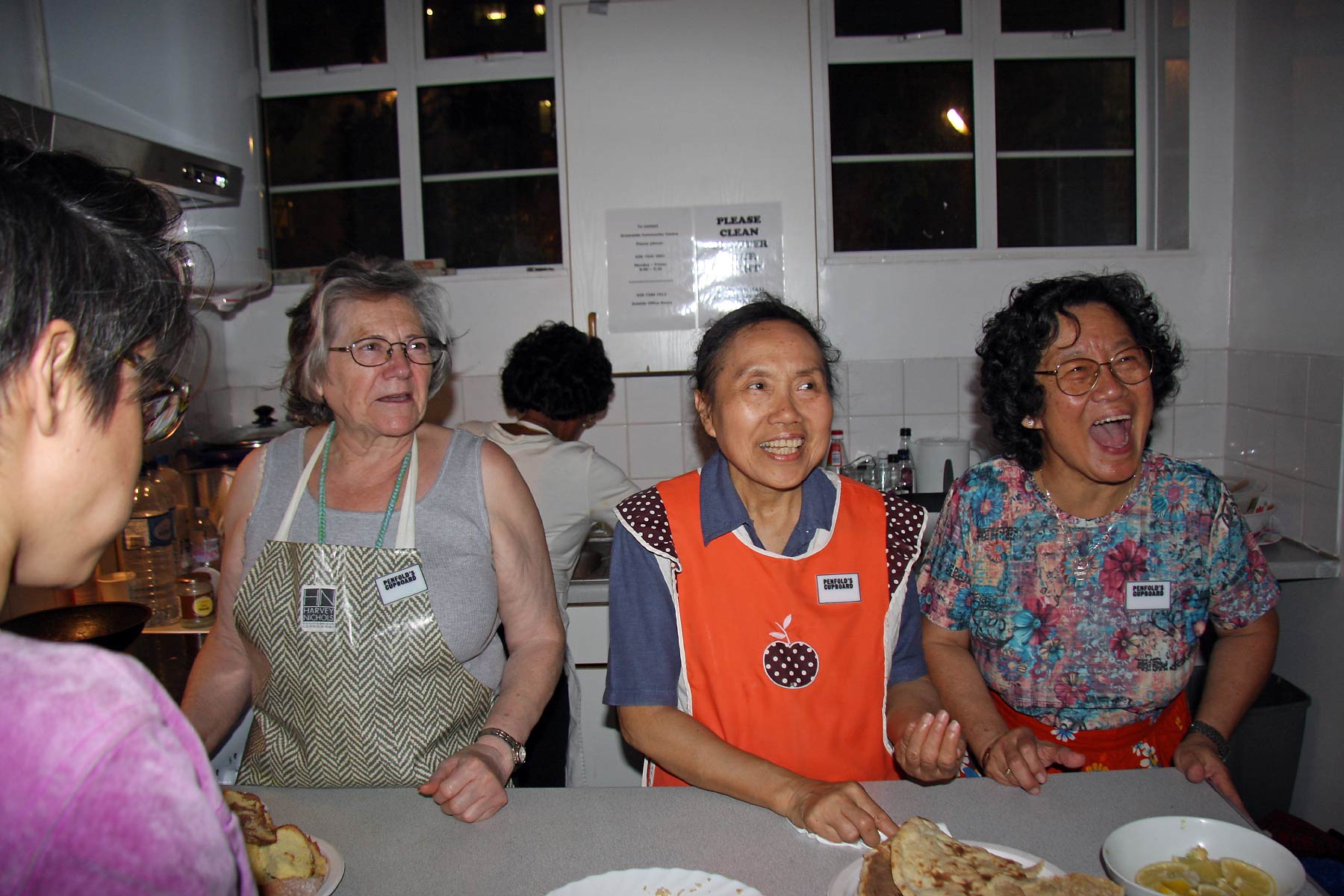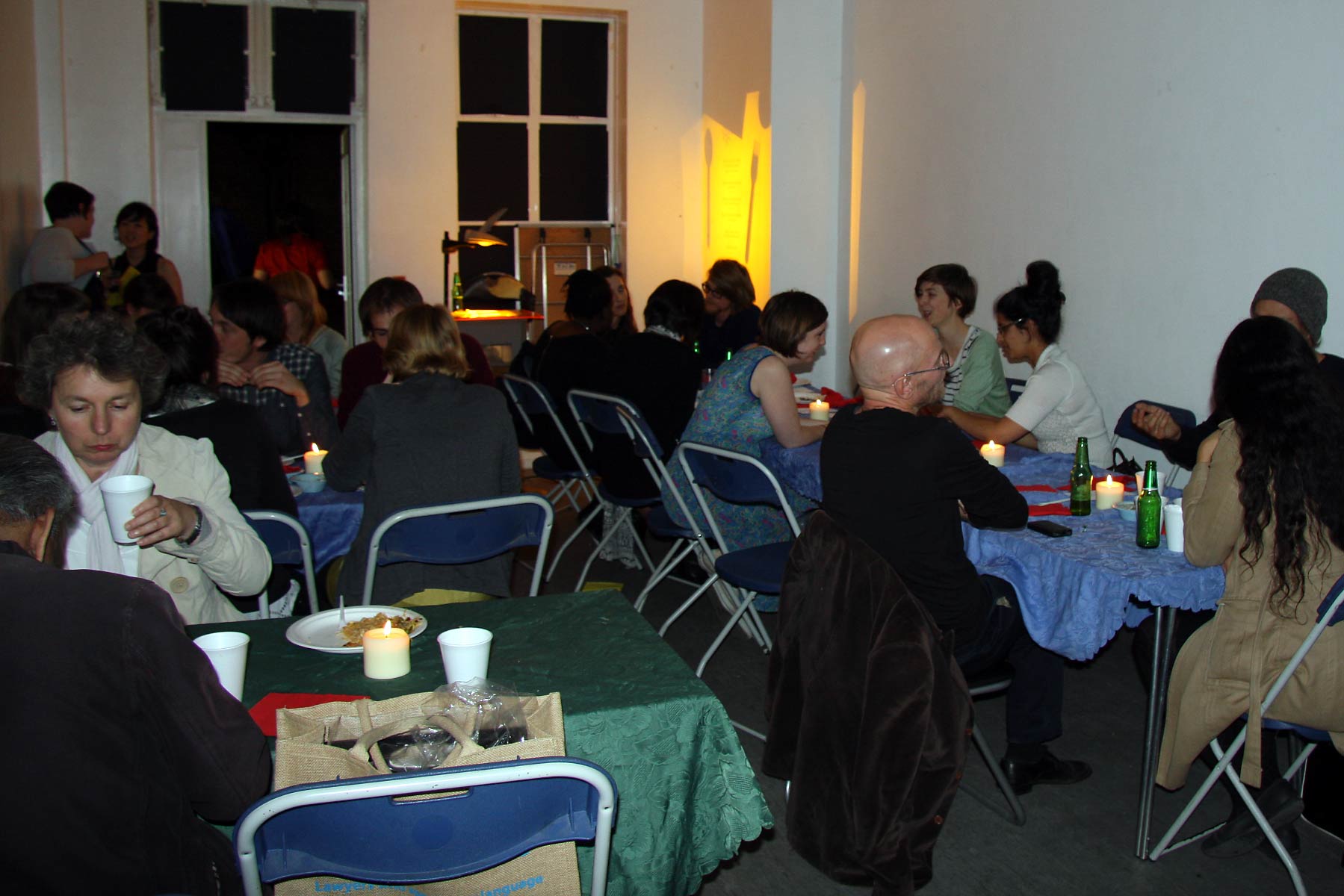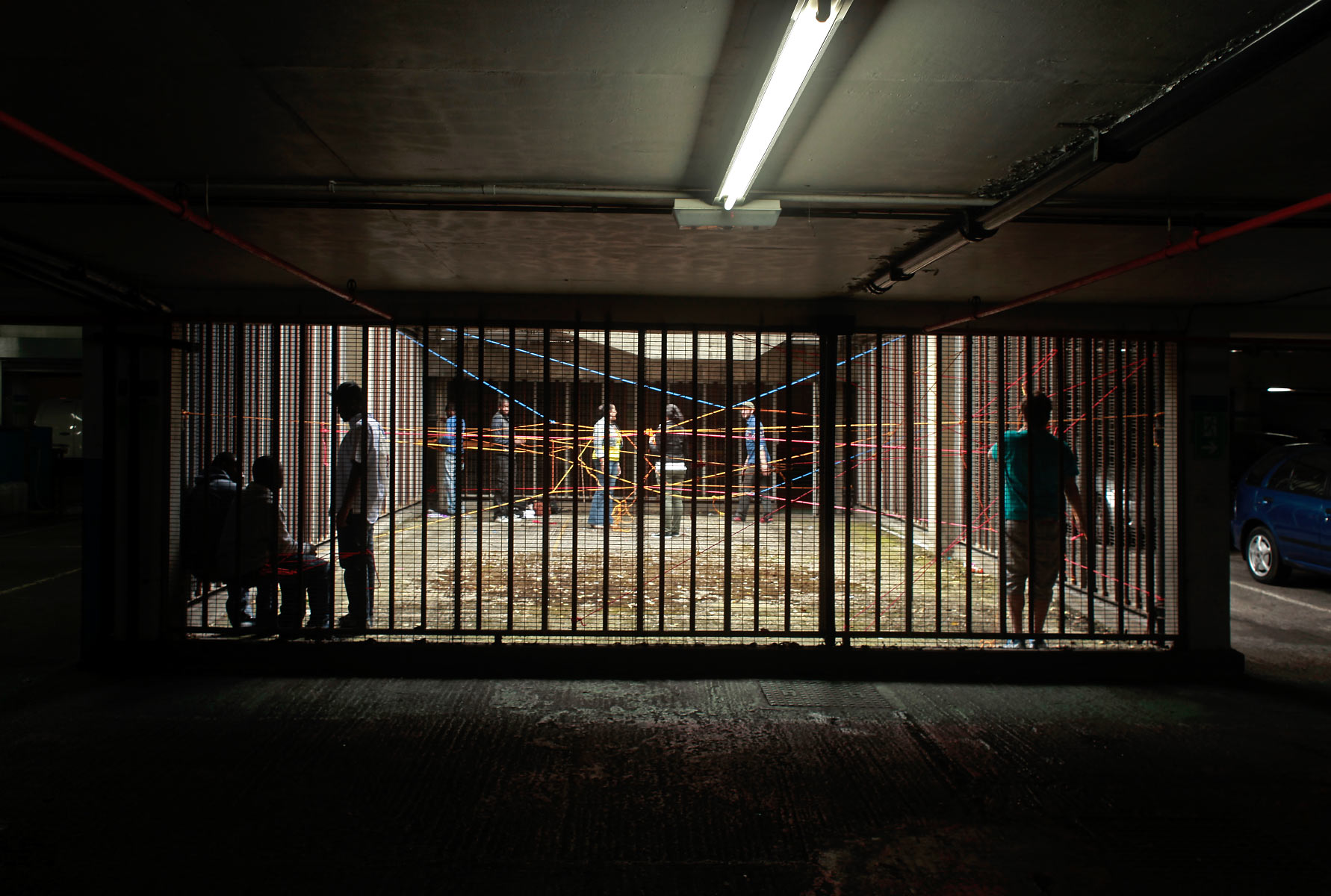 INTERPLAY - CARPARK
A series of playful and experimental avenues for critical reflection on issues at stake in and around the neighbourhood around of NW8, London.

Starting with curiosity and leading to research, games were devised to temporarily activate abandoned developments in the area. Simultaneously creating statements about failed policy making in NW8 and raising questions about the promises of the pending regeneration.

Each game overlays a series of new play rules in relation to the spatial qualities, history and future specific to the space, whilst leaving behind two permanent plaques; one including a summary of informal research related to the space, and the other, the set of rules to replay the games devised.

Commissioned by Showroom Gallery, 2012
'Web Search' produced in collaboration with students at City of Westminster College as part of Communal Knowledge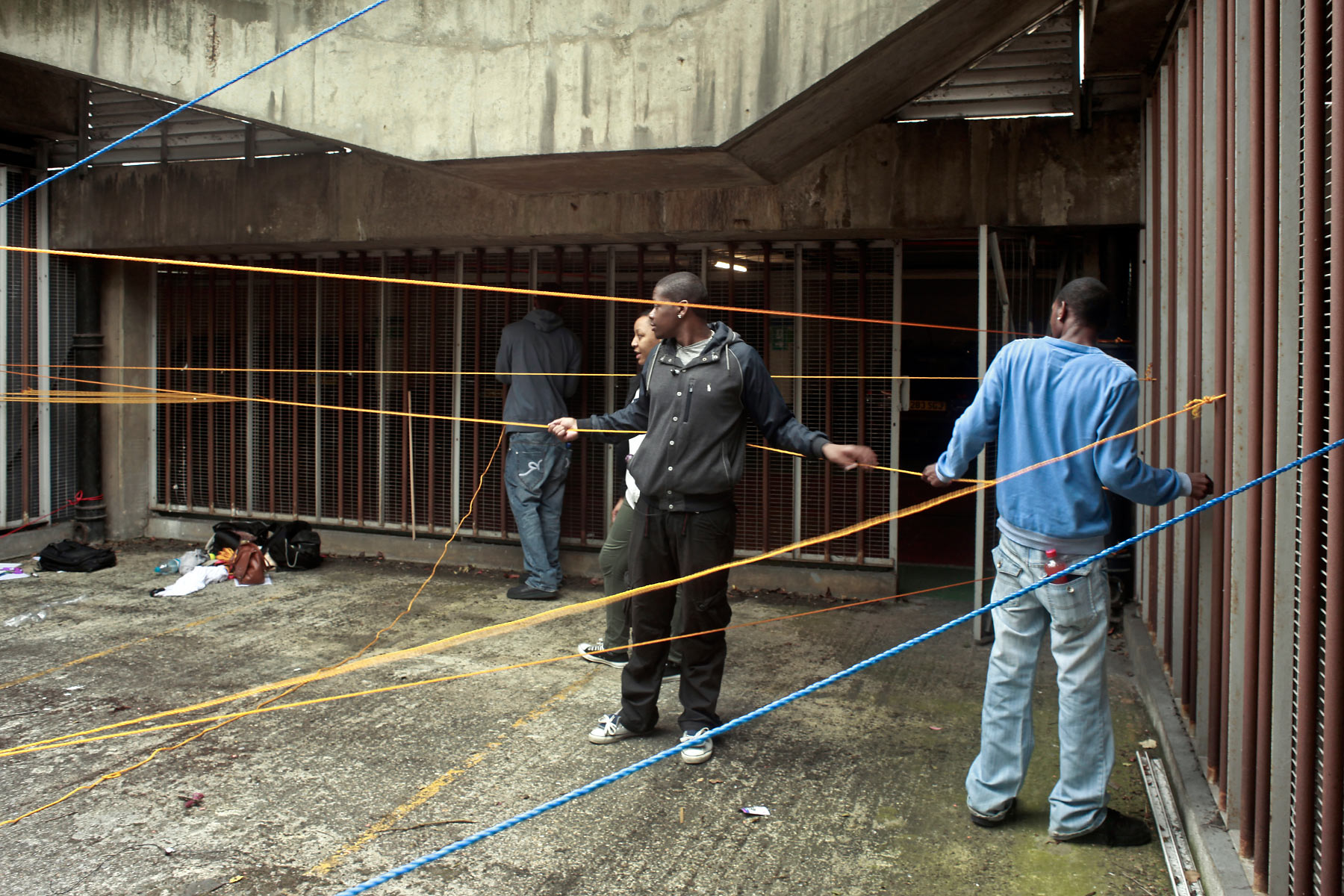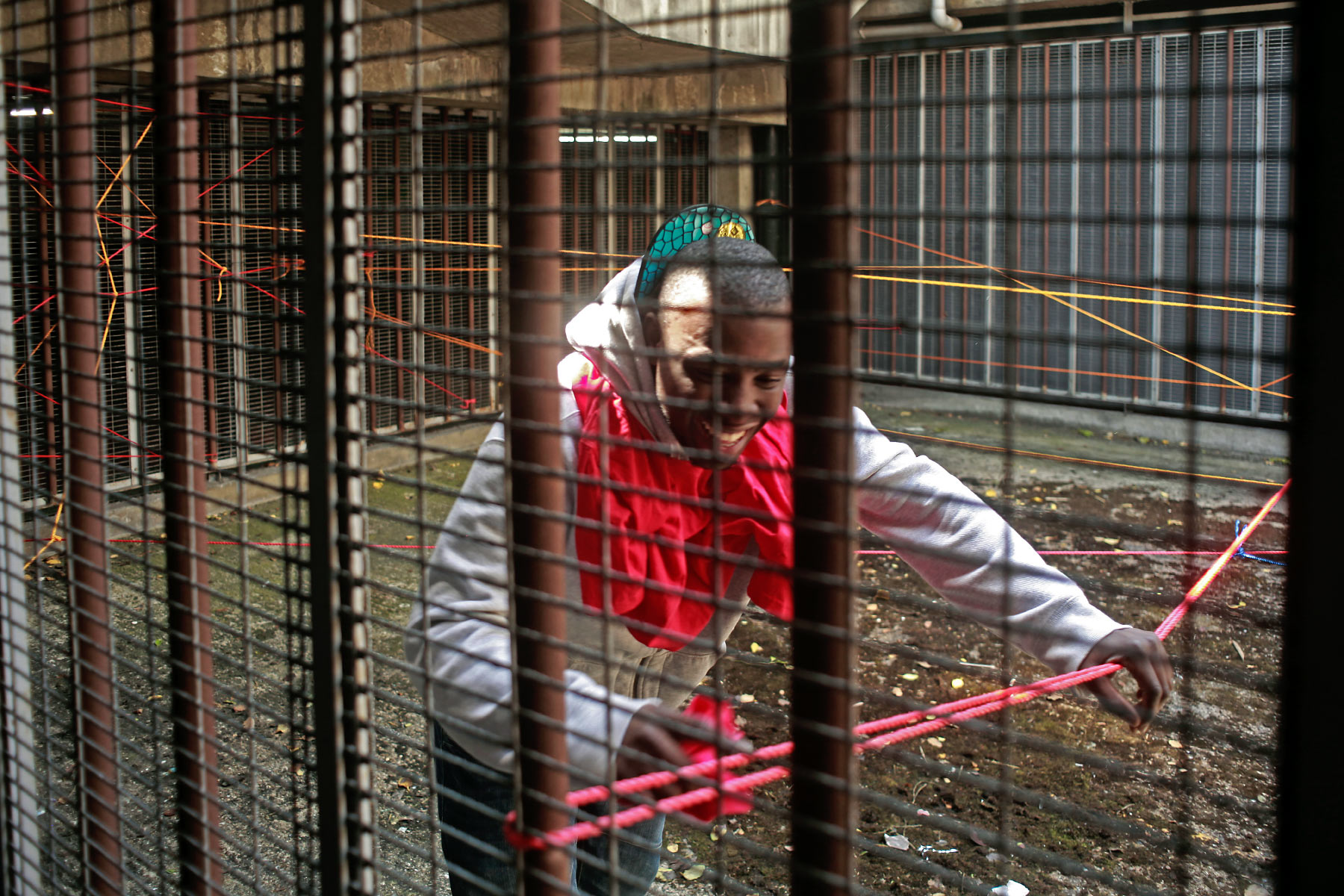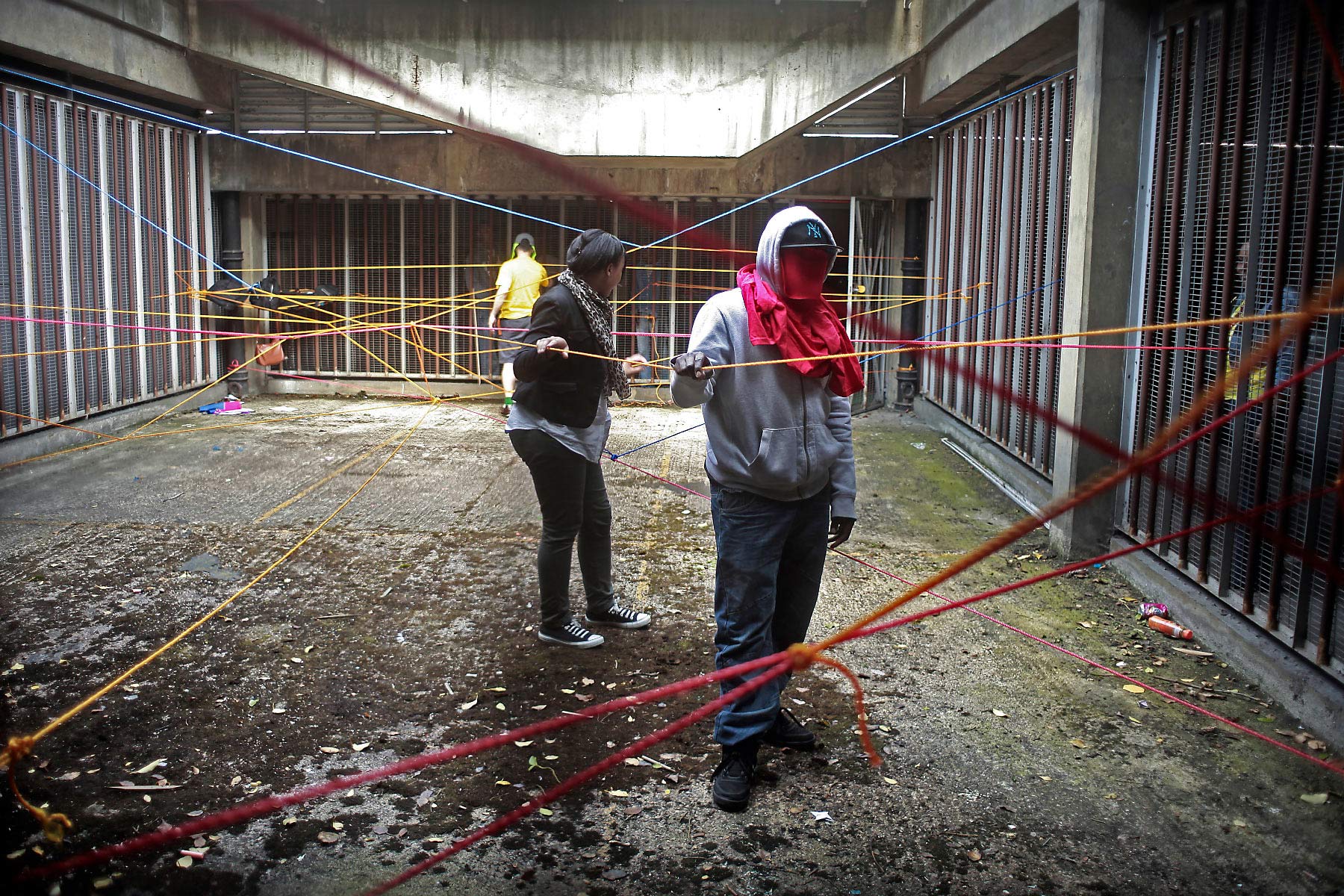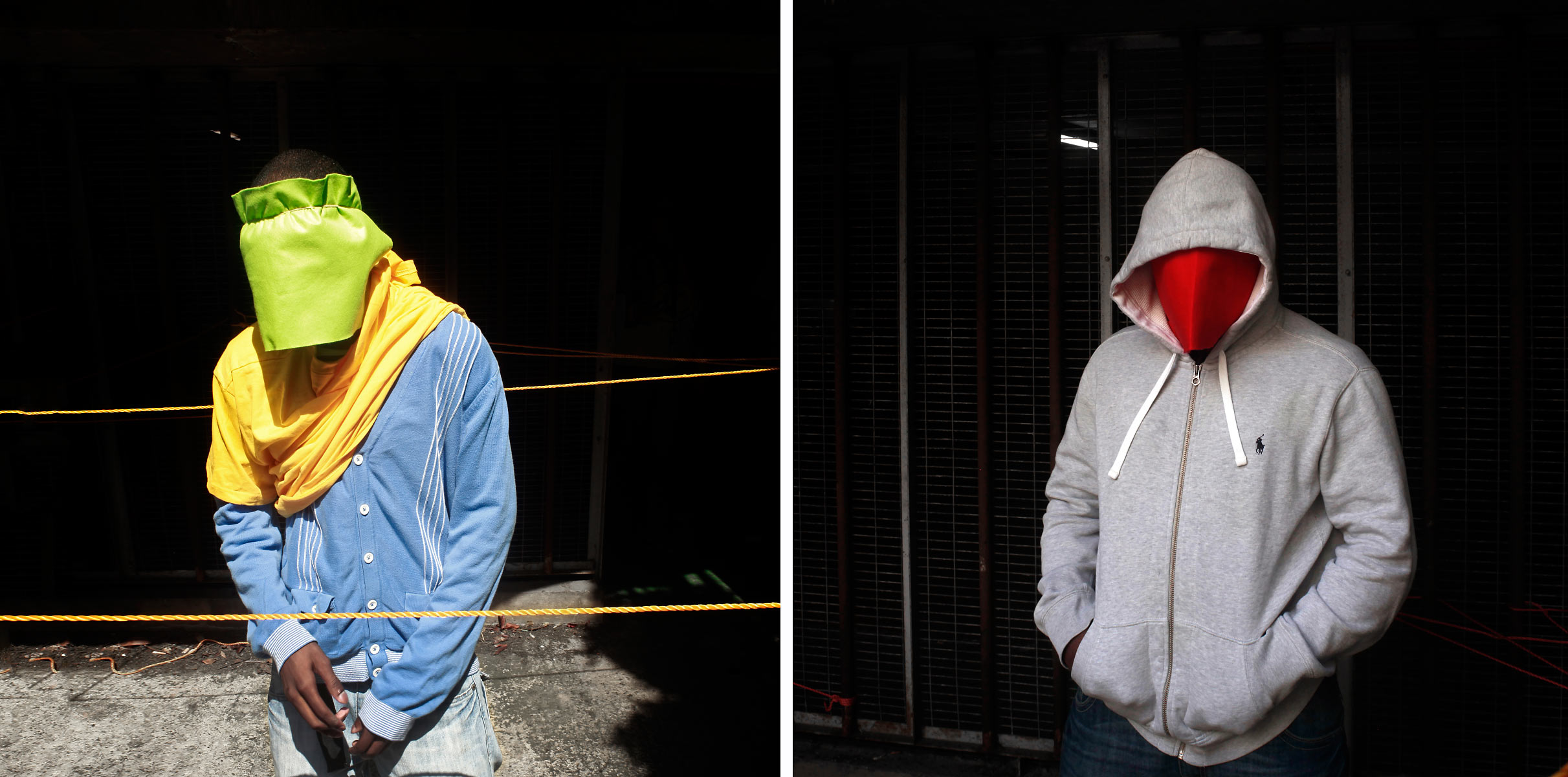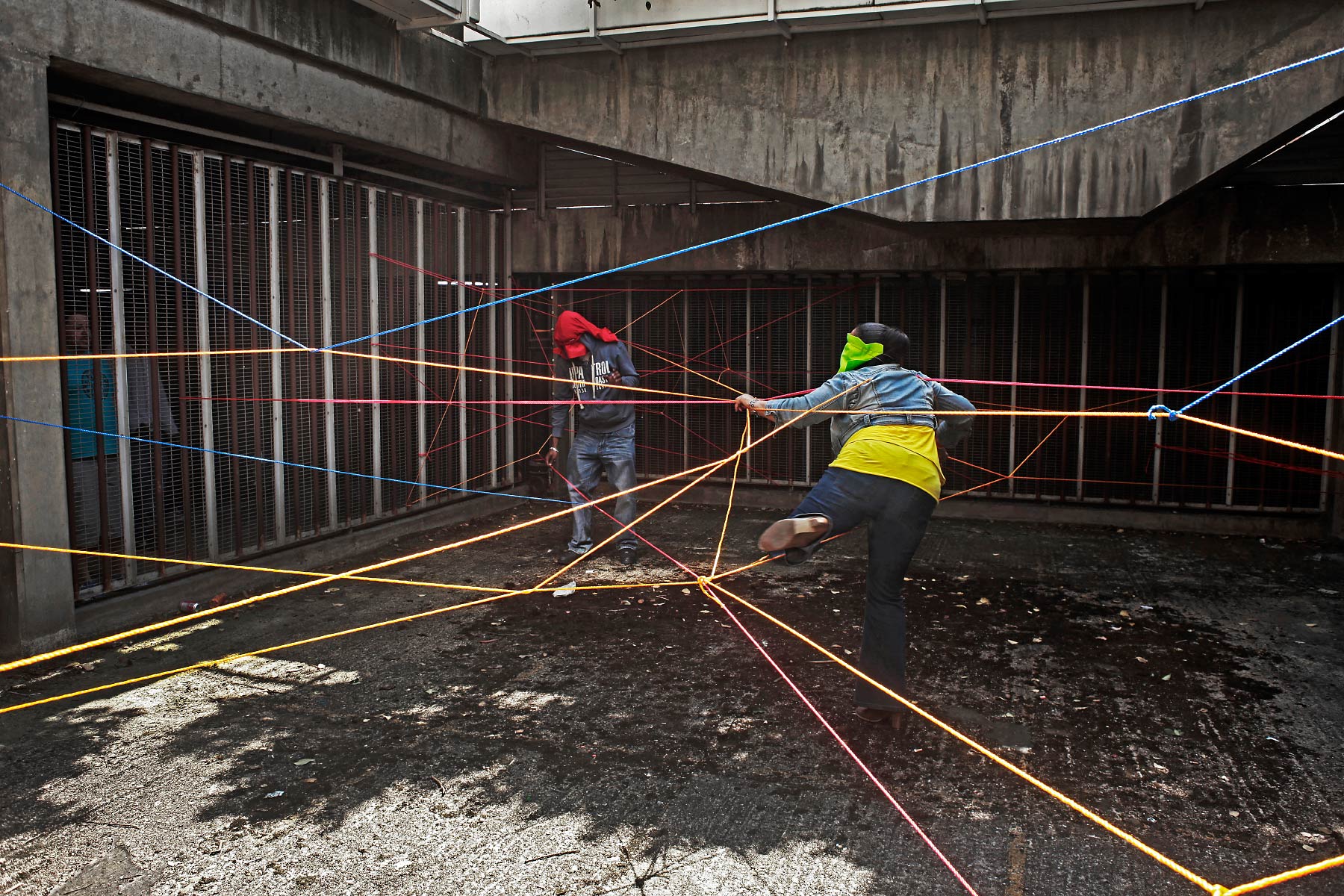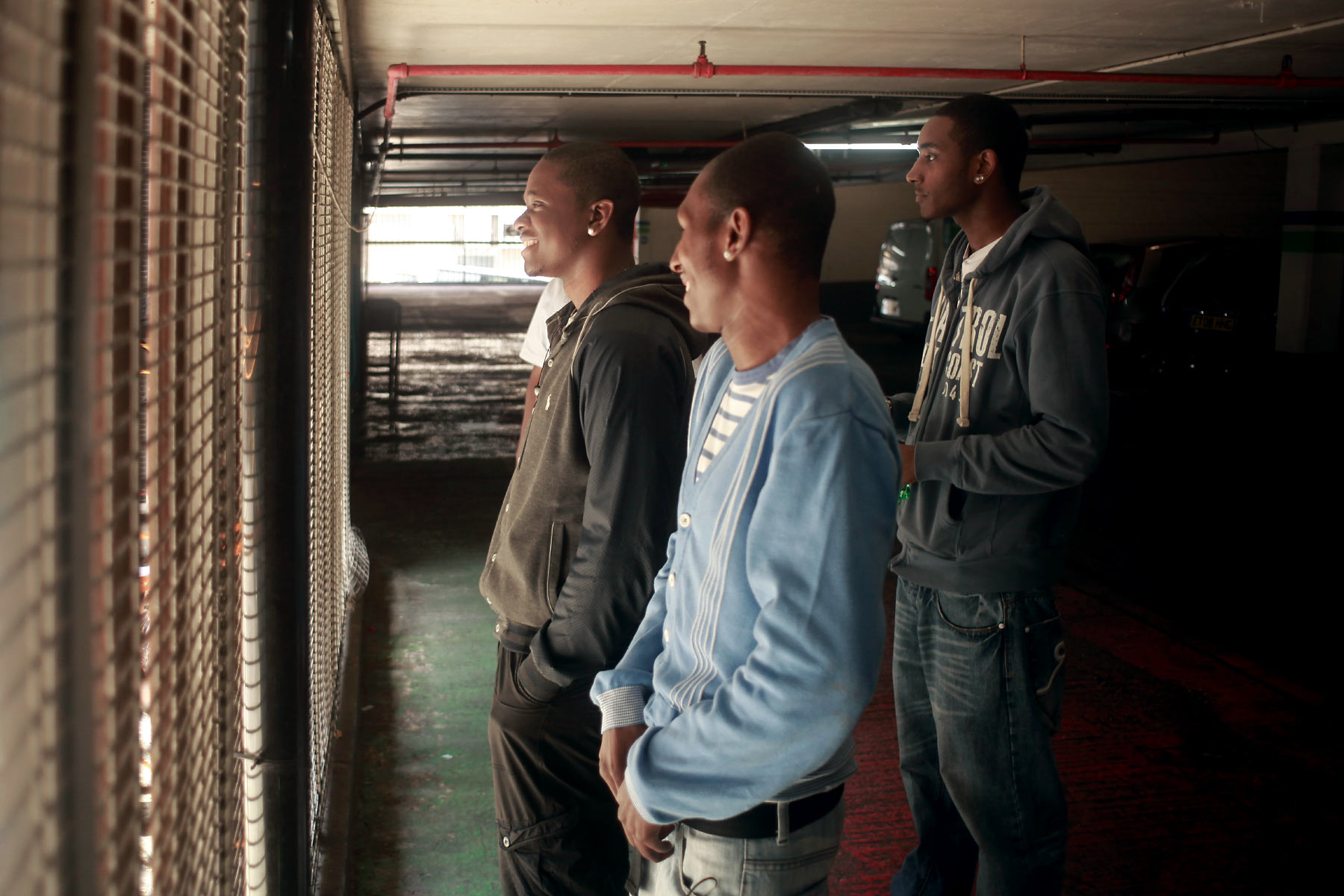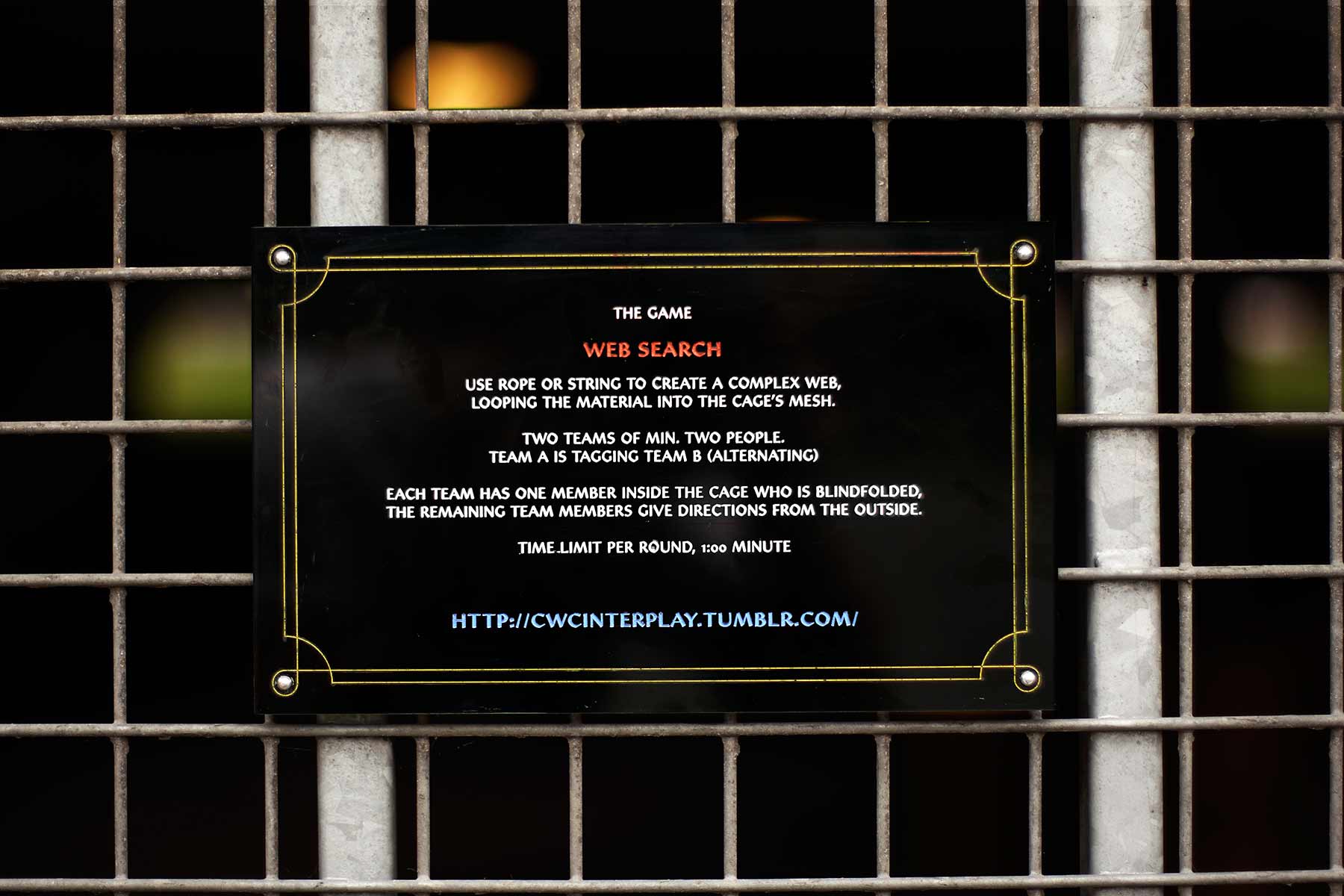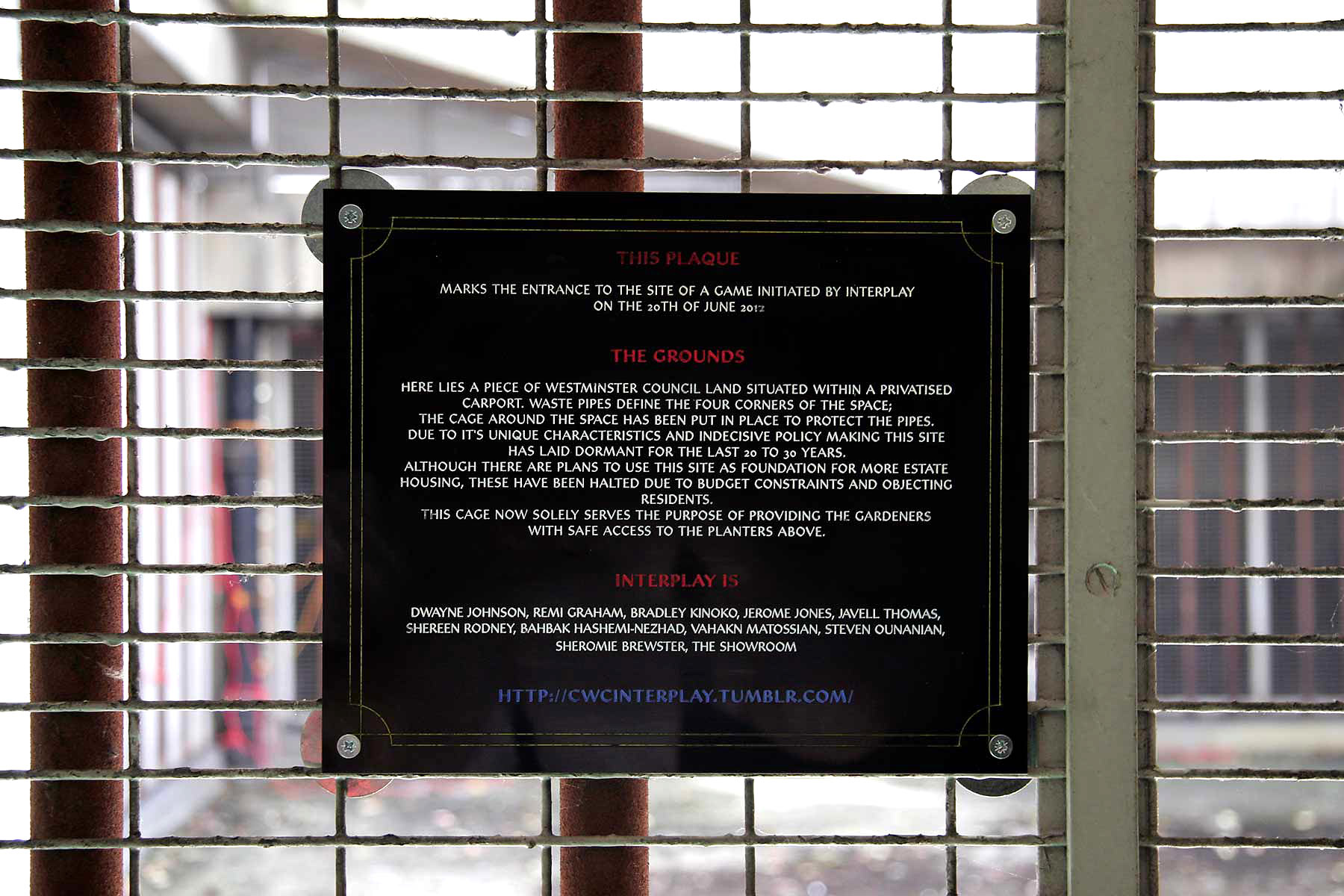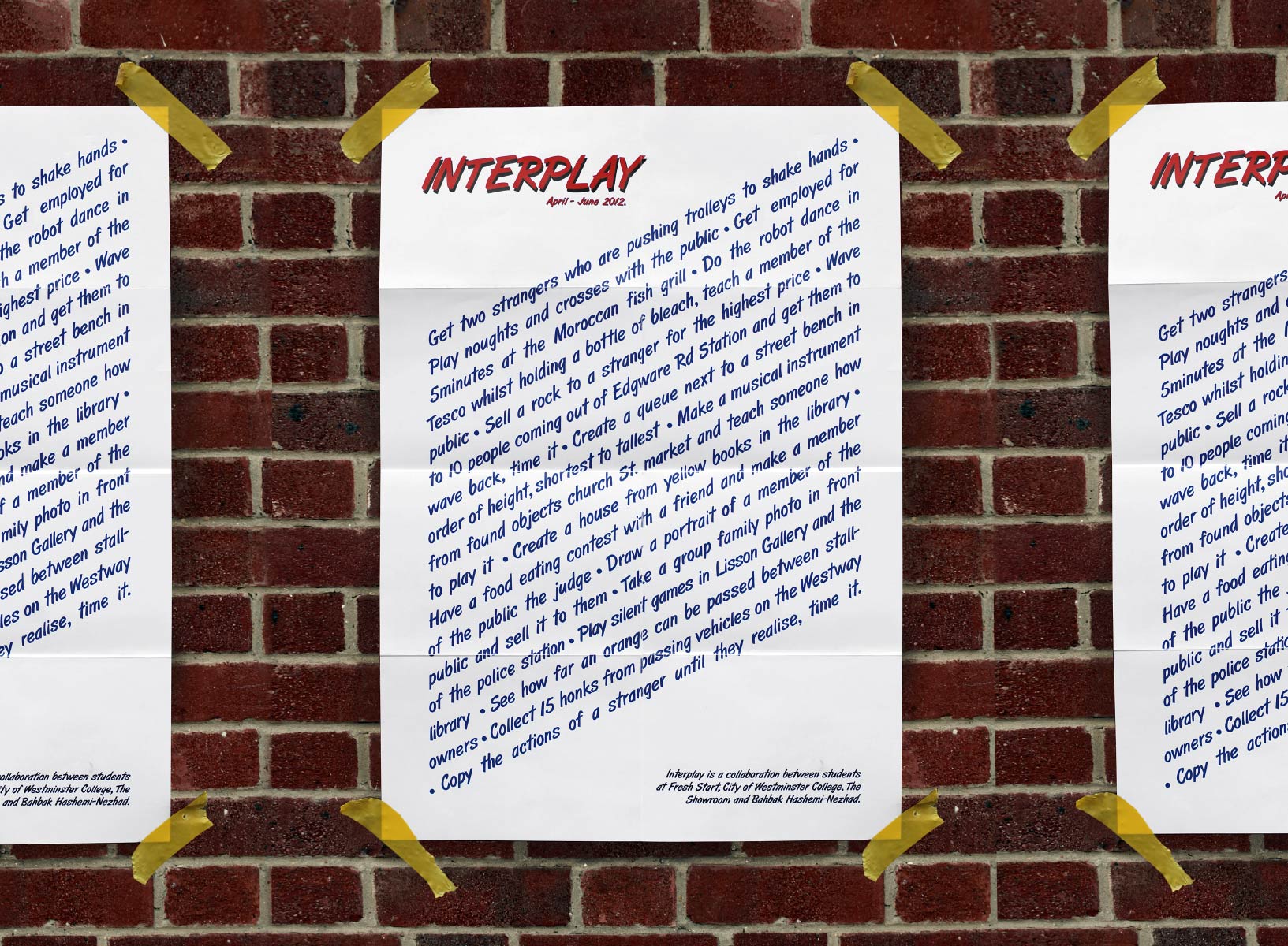 INTERPLAY — CHURCH STREET
Here the design of games and their rules act as a permissive action research tool and an agent for re-claiming public space. These rules in the world of play act as political instruments proposing and directing new ways of how people should co-operate and communicate.

In the game 'Evidence' public challenges were perfomed and played out within a 60 minute time limit by two teams in the vicinity of City and Westminster College and Church Street Market, London. Each challenge was devised collaboratively within the two teams specifically around existing actions, spaces, social relationships, and public expectations.

Commissioned by Showroom Gallery, 2012
'Evidence' produced in collaboration with students at City of Westminster College as part of Communal Knowledge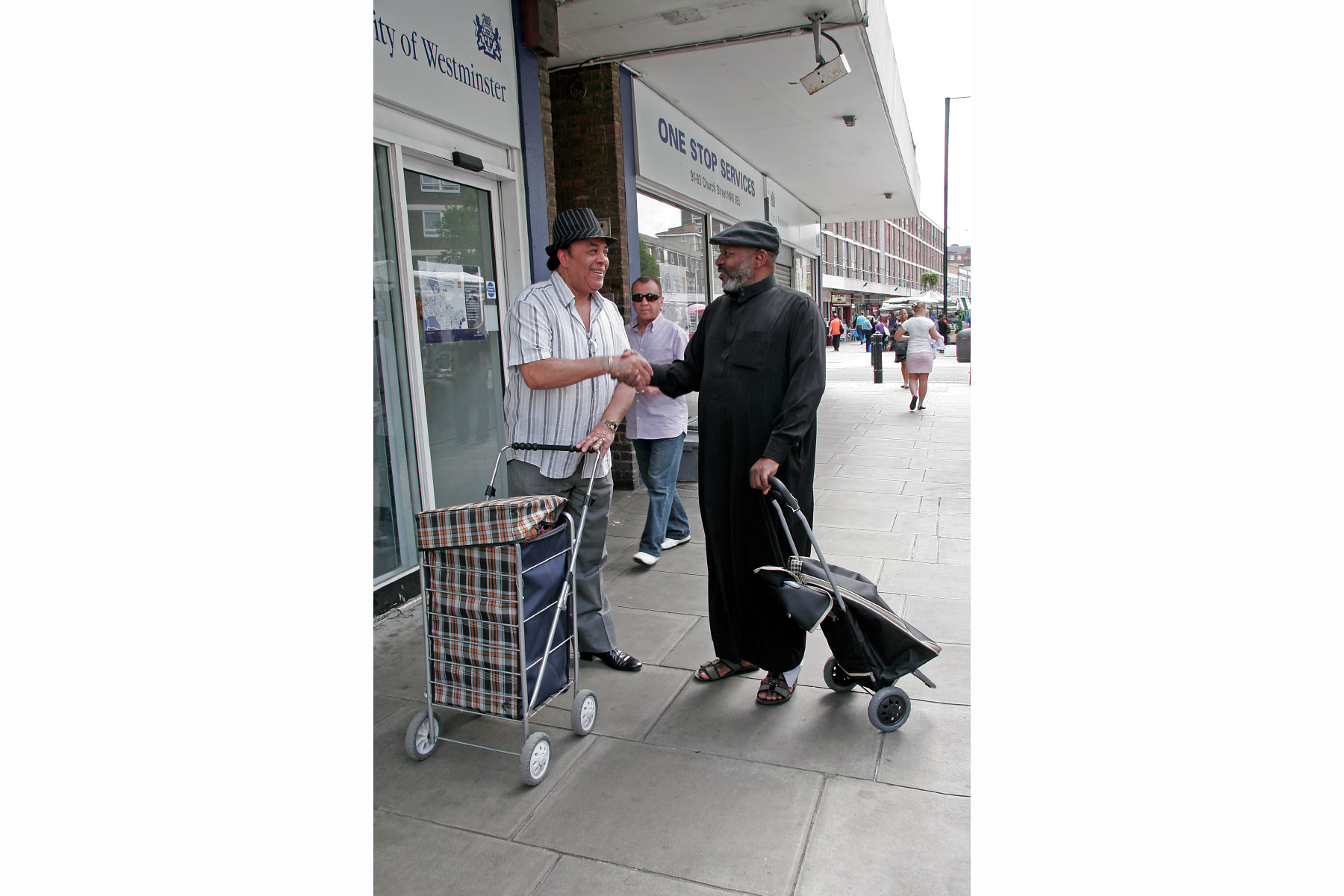 Get two strangers who are pushing trolleys to shake hands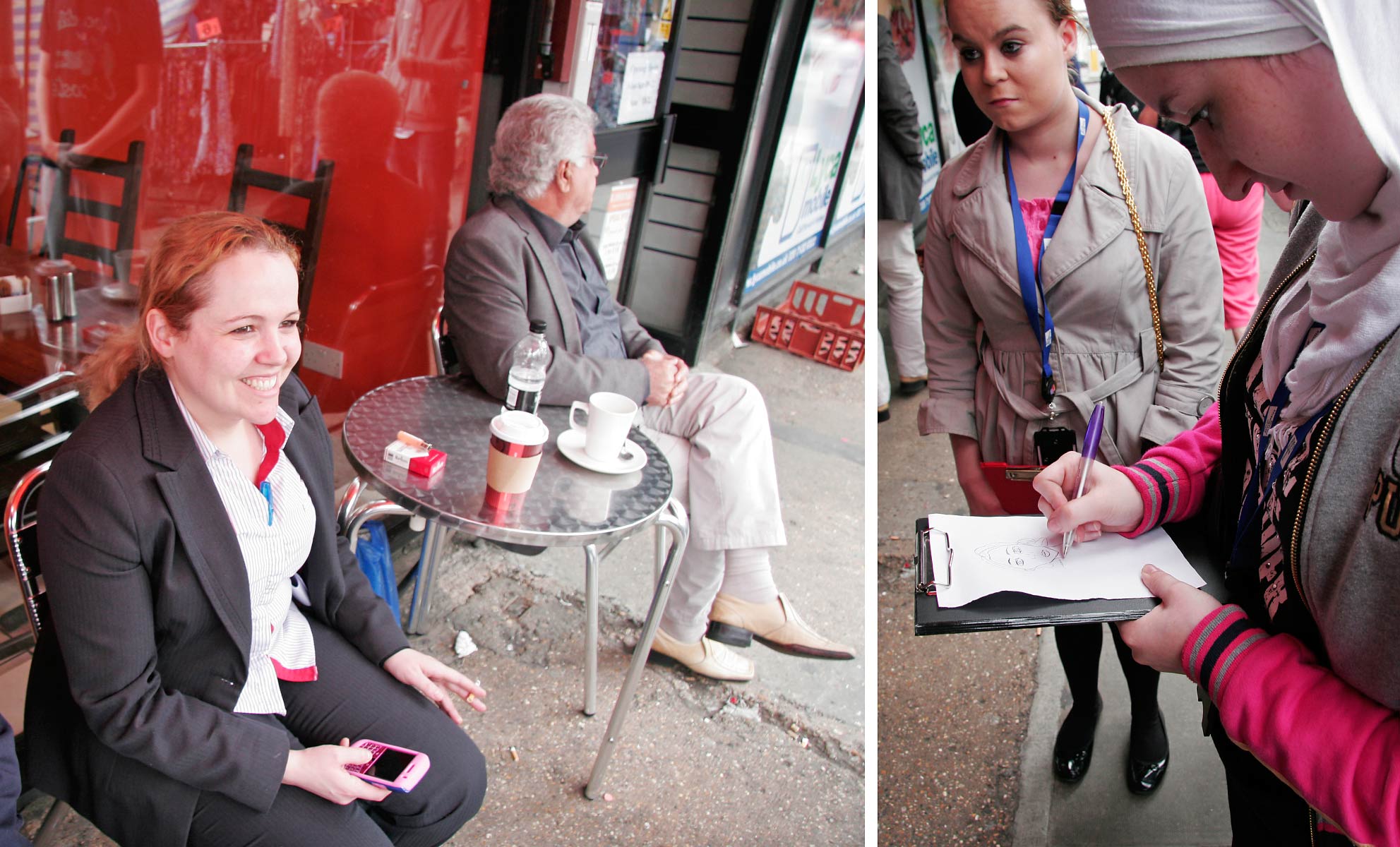 Draw a portrait of the public and sell it to them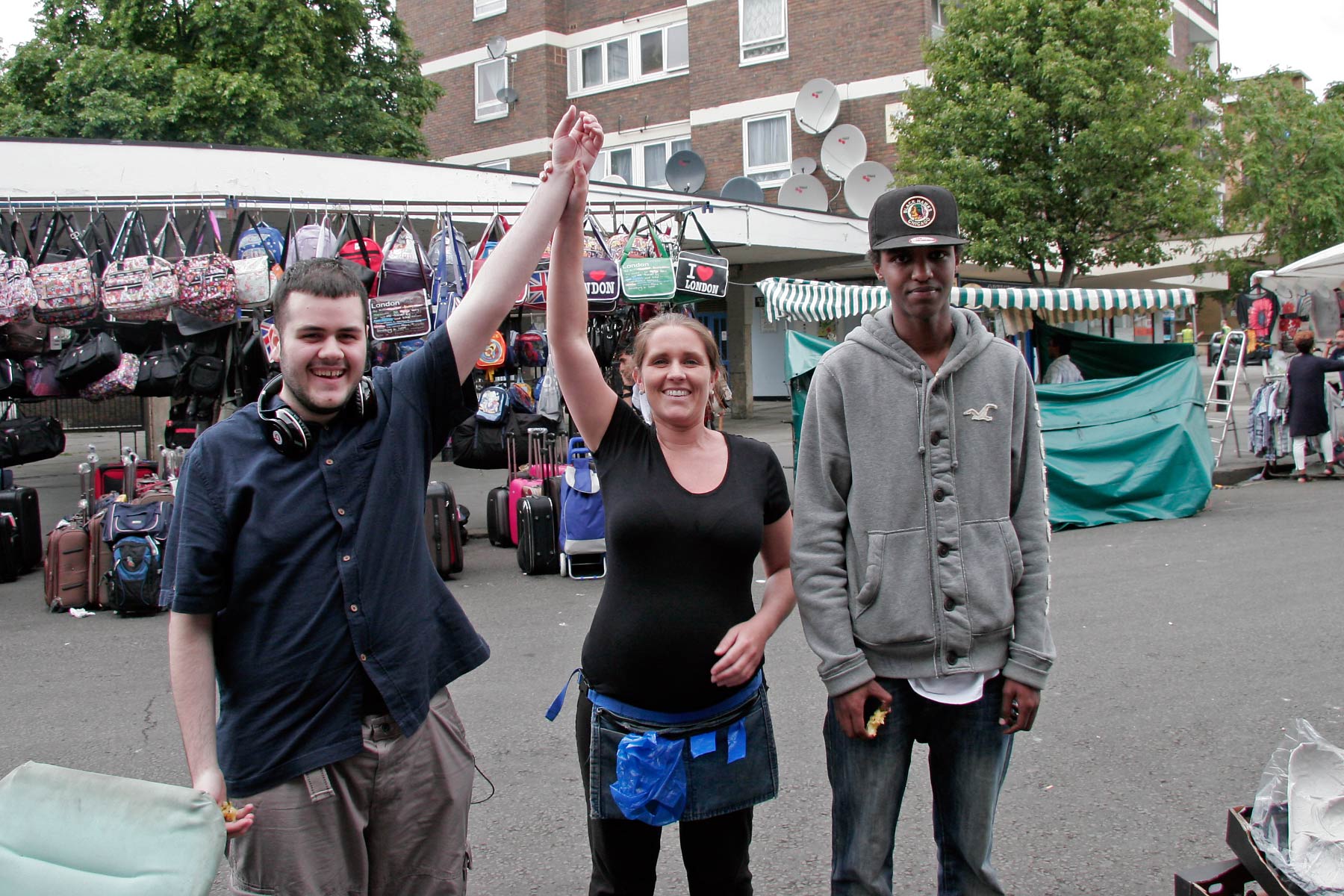 Have an eating contest with a friend and make a member of the public the judge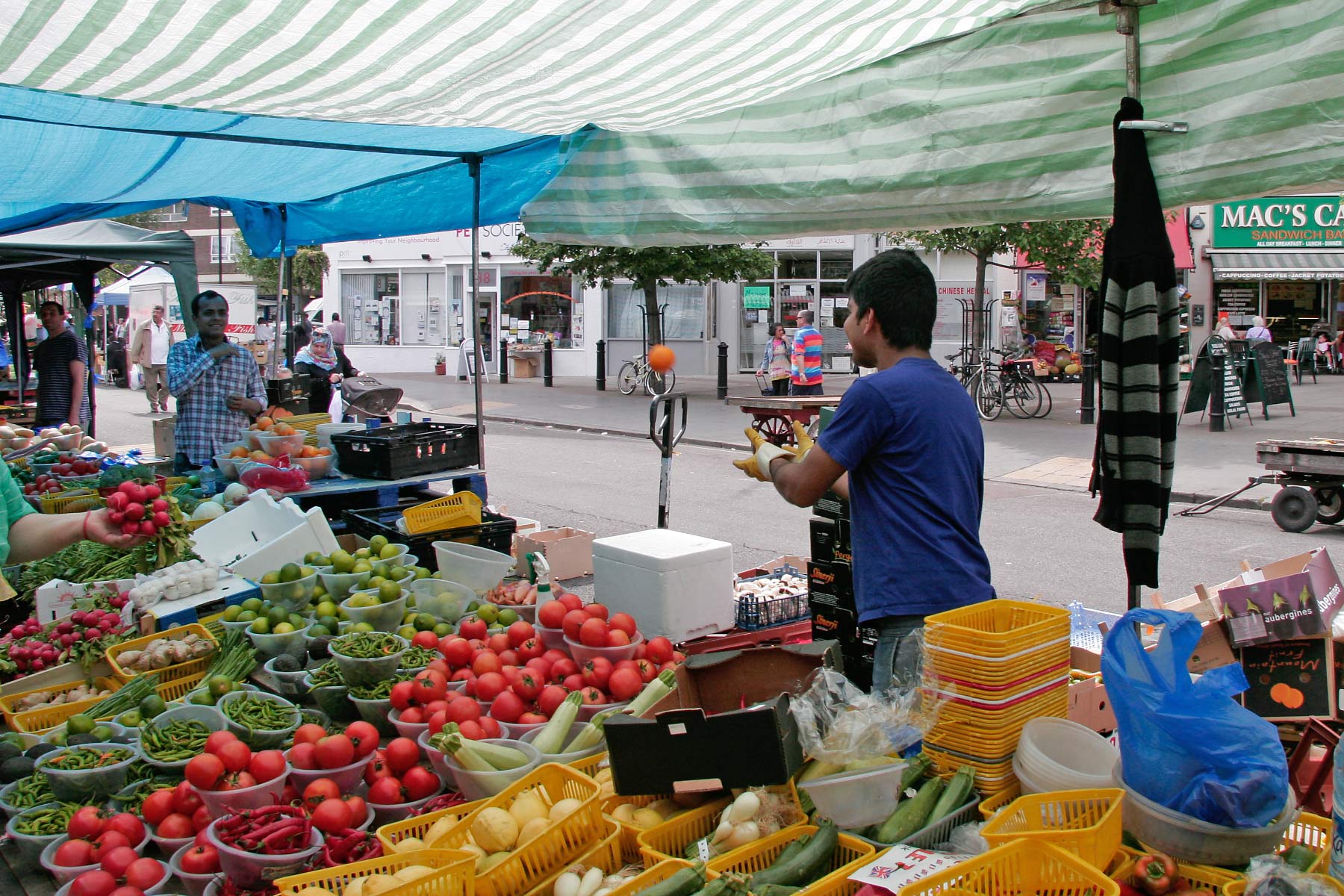 See how far an orange can be passed between stall owners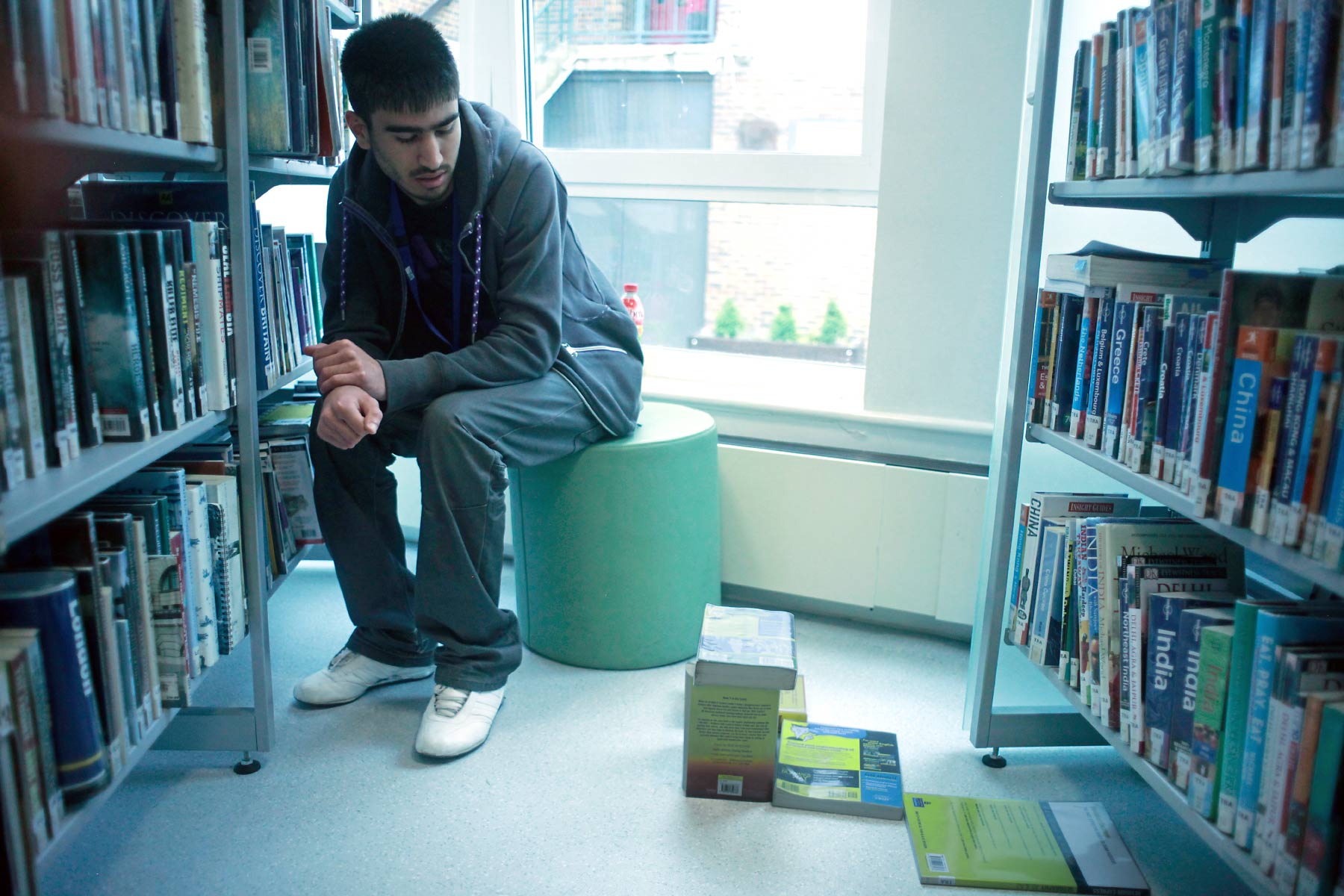 Create a house from yellow books in the library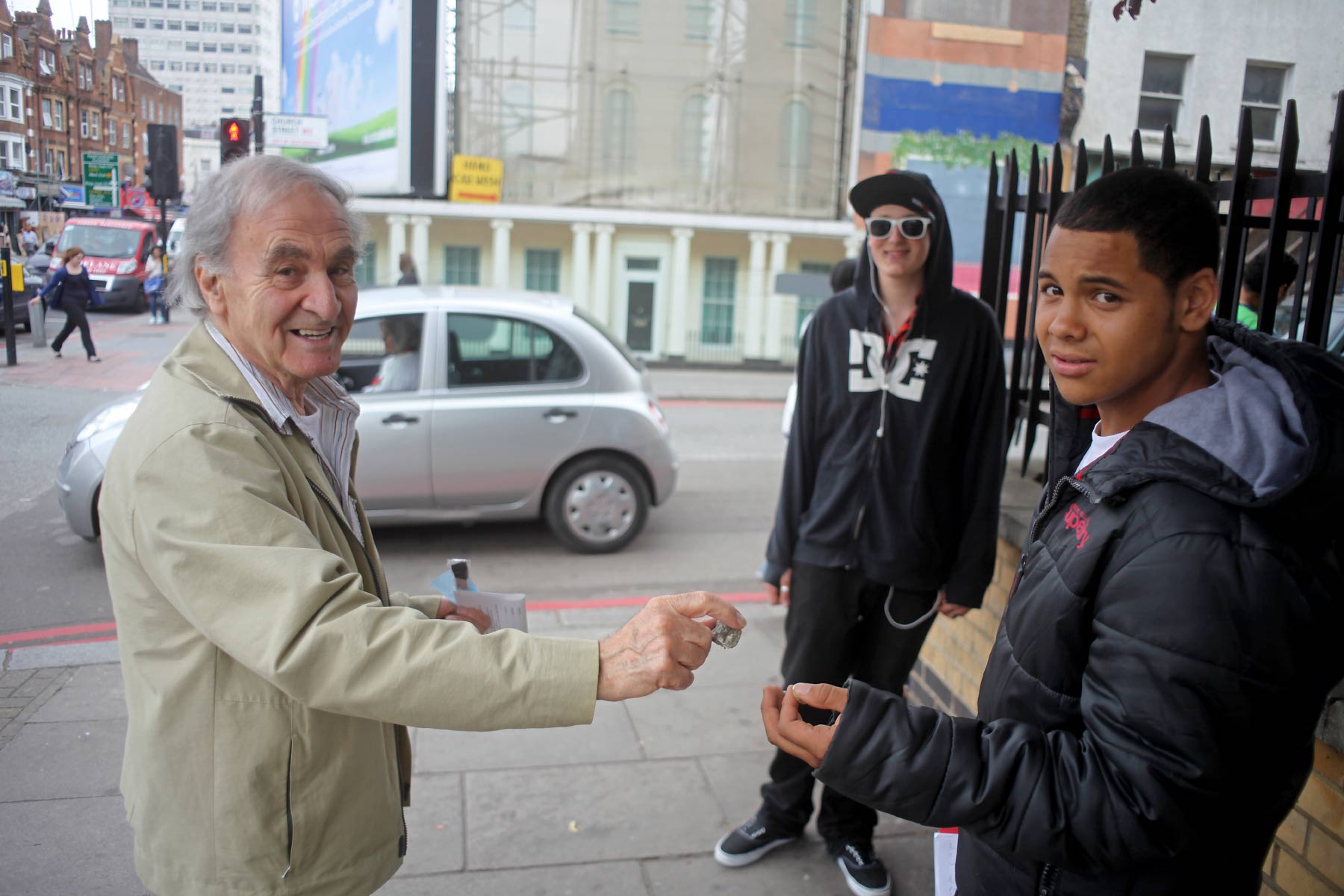 Sell a rock to a stranger for the highest price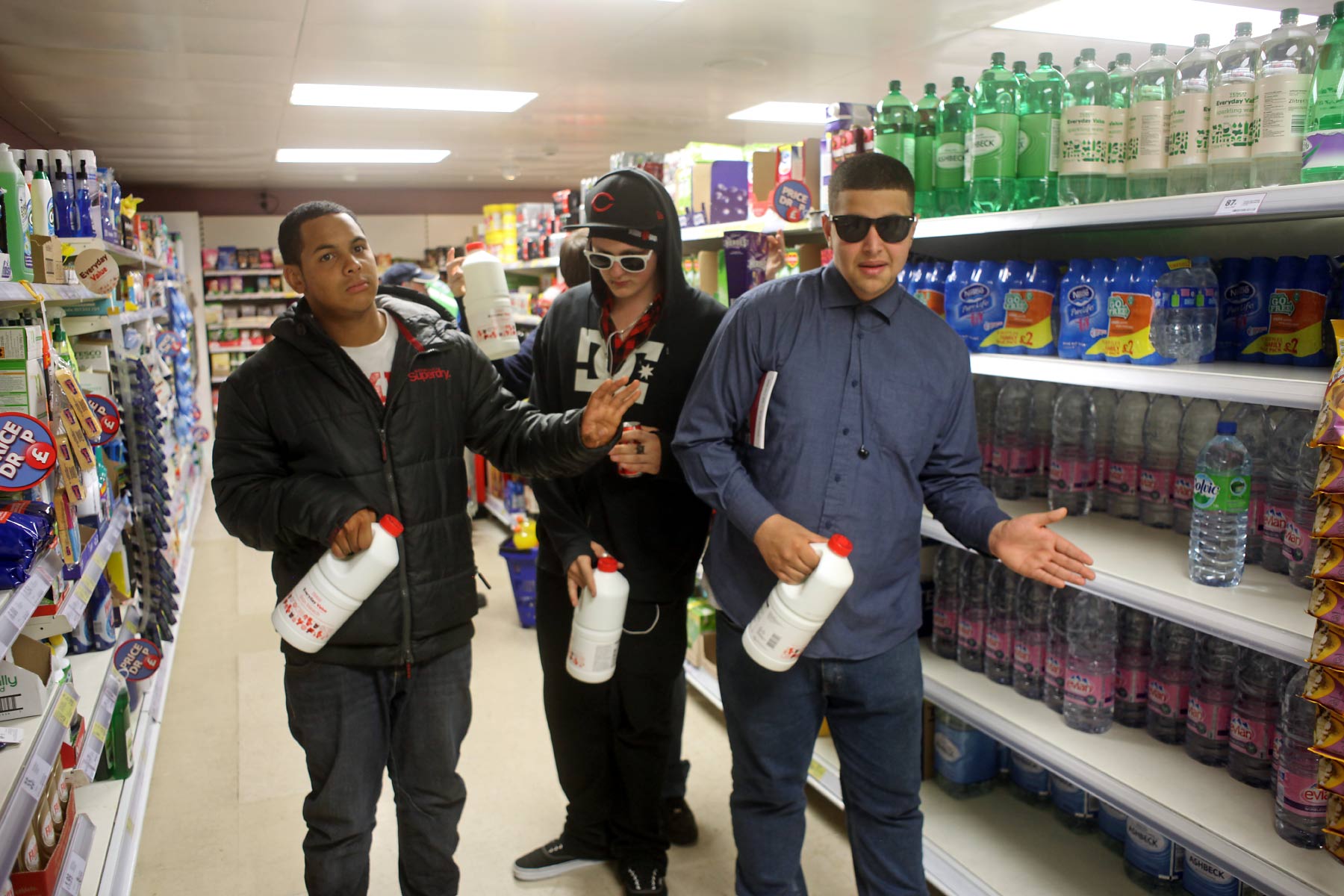 Do the robot dance in Tesco whilst holding a bottle of bleach...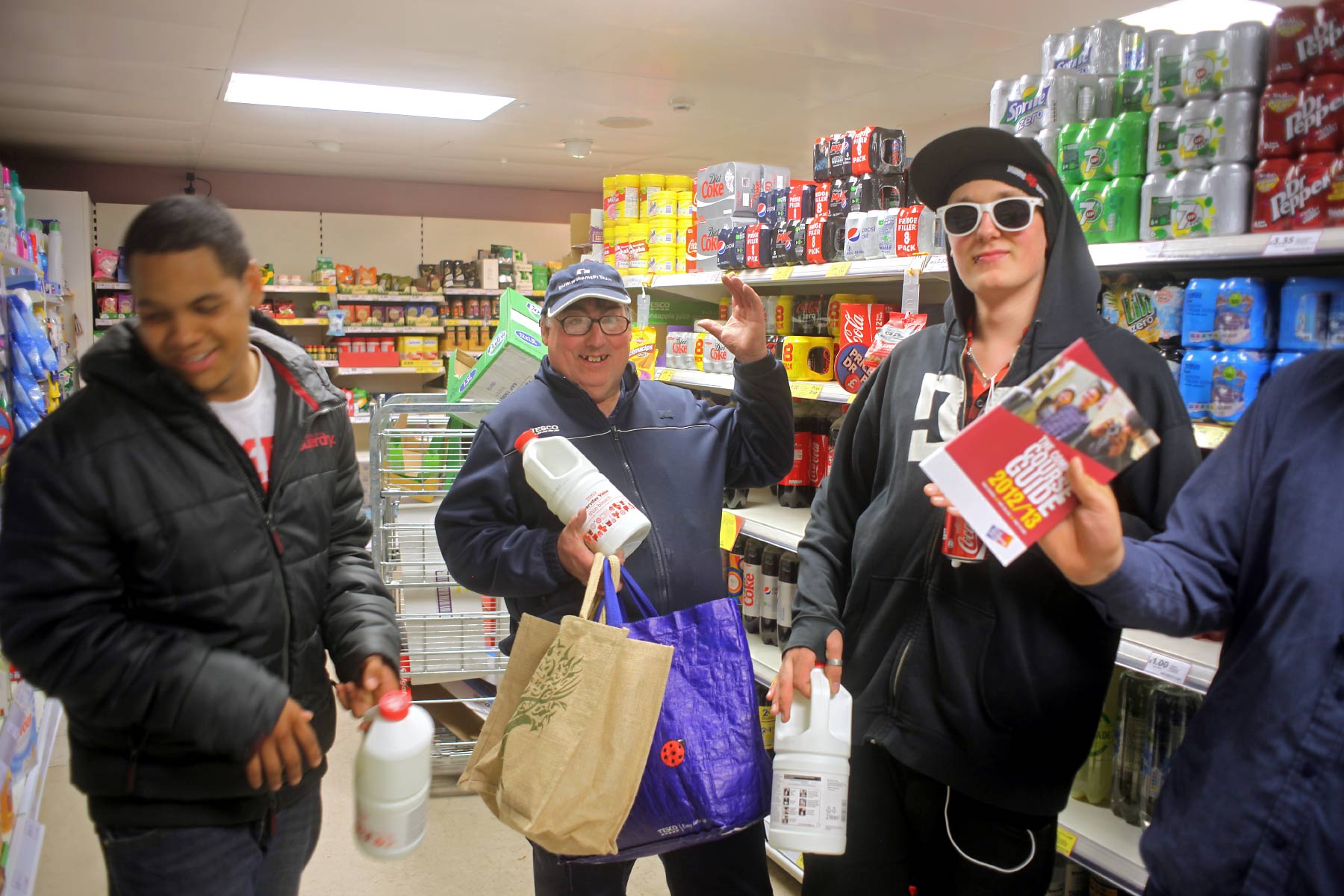 Teach a member of the public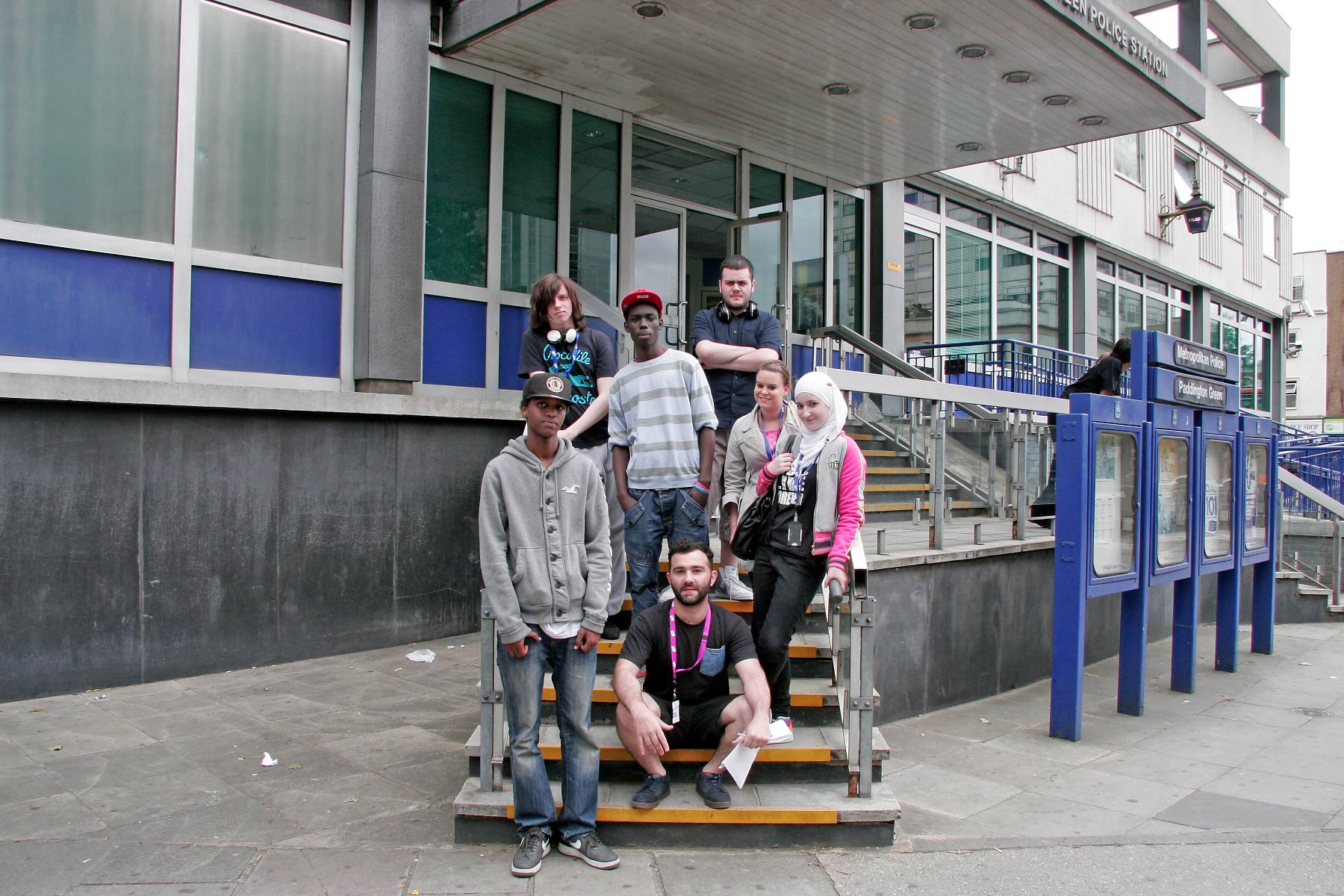 Take a group photo in front of the police station